Posted on September 1, 2022 at 10:56 AM, updated September 26, 2022 at 12:57 PM Print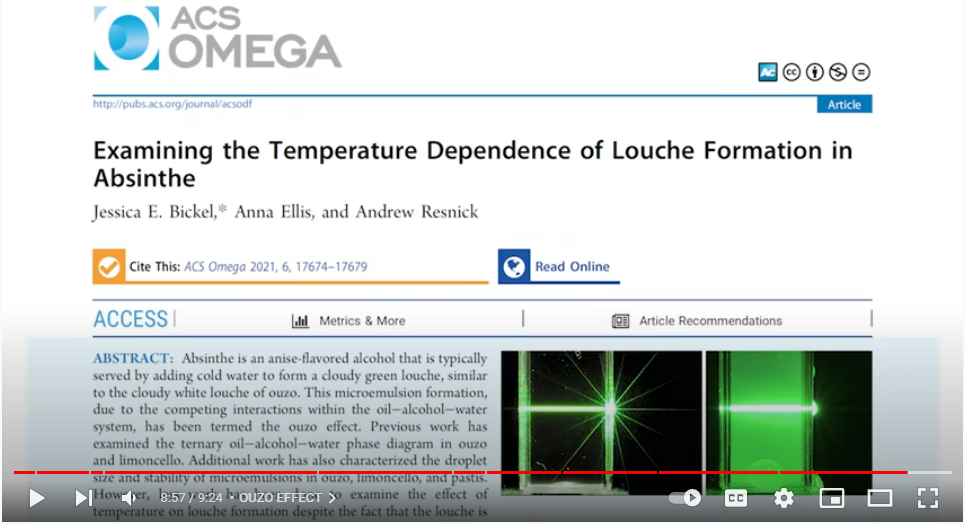 A research article by Dr. Jessica Bickel and Dr. Andrew Resnick, an assistant professor and associate professor, respectively, in the Department of Physics, and undergraduate physics student Anna Ellis, was featured in a YouTube video on Adam Ragusea's channel, which focuses on food science.
The article, titled "Examining the Temperature Dependence of Louche Formation in Absinthe," appeared in ACS Omega, published by the American Chemical Society (ACS). The researchers investigated the formation of microemulsions in absinthe, an anise-flavored alcohol that forms a cloudy green coloration when water is added under the proper conditions.
Ms. Ellis was supported by the Undergraduate Summer Research Award (USRA) program and was part of CSU's Soft Matter Research Experiences for Undergraduates (Soft Matter REU) while pursuing this research.