Posted on February 2, 2023 at 2:34 PM, updated February 3, 2023 at 1:51 PM Print
Last October six of our physics undergraduate majors together with Dr. Streletzky went to the 2022 Physics Congress (PhysCon) with the help of generous donations from faculty, alumni, and friends of the Cleveland State Physics Department! PhysCon is the largest known US conference for undergraduates interested in physics which takes place once every 3 years and brings together more than 1000 students. 
Last year the PhysCon brought together physics students, alumni, and faculty members for three days of physics talks by famous physicists (including Jocelyn Bell Burnel, James White,  Nobel Laureates Eric Cornel and John Mather), interactive professional development workshops (e.g. Entrepreneurship and Physics, Careers in Physics, Physics Grad schools, Diversity in Physics, etc), trips to Washinton D.C. area research facilities (e.g. NASA Goddard, NIST, University of Maryland, Green Bank Observatory), and many networking opportunities (such as student lunch with a scientist, grad school fair, career fair, poster session). The conference was sponsored by the American Institute of Physics and hosted by Sigma Pi Sigma, the physics honor society. For more details, you can see: https://www.spsnational.org/meetings/physcon-2022 
Five students have shared their thoughts about this unique experience in Washington D.C.!

From left to right: CSU physics majors Jenny Stefanov, Patrick Herron, Jordan Miller, Collin Douglas, Jacob Forester, and SPS adviser Dr. Streletzky at the PhysCon closing event Physics Dance Party.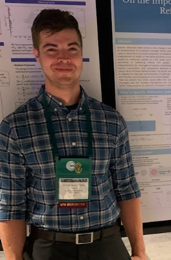 Patrick Herron
Physcon 2023 was an amazing experience. Hearing from amazing speakers and meeting other undergraduates from all over the country was a unique experience that you just wouldn't get anywhere else. The tour of the Greenbank Observatory was my favorite part of the conference. I jumped to be the first to steer their 40-foot telescope and exploring the grounds all evening was incredible. We were even able to walk on the Greenbank telescope! It was a once-in-a-lifetime experience for me and is a memory I will cherish. Physcon was everything I hoped it would be and we would not have been able to experience it without help from our donors. So, on behalf of all of us that attended, thank you!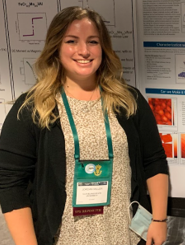 Jordan Miller
Physcon was overall an amazing experience. The tours and collaboration with other students and scientists were some of my favorite parts. I had the honor of being able to attend an overnight tour at Greenbank observatory and it was an experience I'll never forget. Between being able to steer and collect data with a 40ft radio telescope and stargazing at odd hours of the morning, it reminded me of everything I love about science/physics. I also really enjoyed being able to collaborate with other students who are participating in research that is like the research I conduct at CSU. Being able to come back with fresh ideas to make me a better researcher in my own lab was not something I was expecting to happen while at Physcon but was one of the most valuable parts of attending. The whole conference was incredible, and attending wouldn't have been possible if it weren't for those who helped to support our group financially. For that, I am incredibly grateful!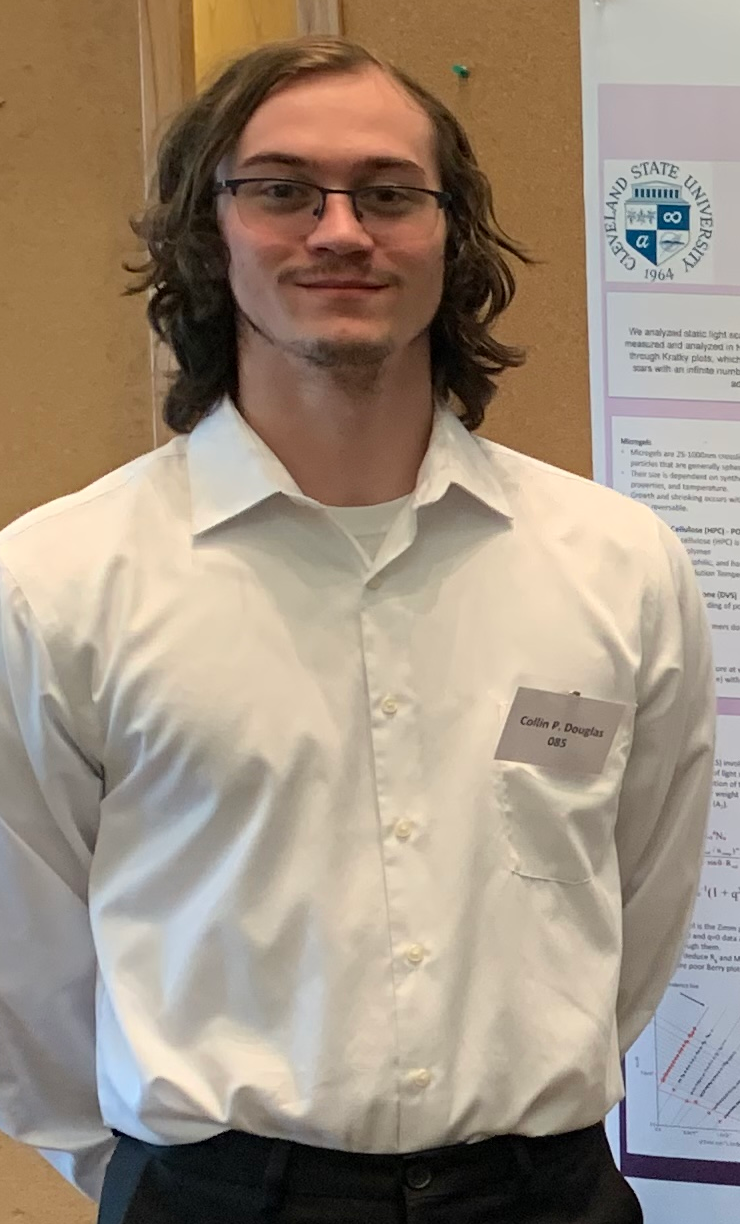 Collin Douglas
Physcon was a fantastic opportunity for me to connect with other students and organizations in the physics world and let loose and enjoy physics from a different angle. Usually, I only am able to interact with physics from an academic perspective such as through research, lectures, and homework. But Physcon allowed for a connection to the world of physics through fun activities and events that most of us have not experienced since we were much younger. It offered a great opportunity for connection and discussion about the fun sides and struggles of students across the US that allowed me to not feel so alone with some of the common struggles for physics undergrads. Finally, Physcon allowed me to hear advice from a variety of physicists in a number of different fields about what they do and how best to approach careers both before and after graduation.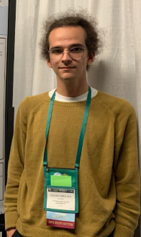 Jacob Forester
PhysCon was a surprisingly humanizing experience. Jim gates spoke not about his specialization in symmetry but how he coped with failing exams; workshops were focused not on technique in science but on navigating life as a student. I realized I have a great number of peers engaging in a struggle like myself, and that those we place on pedestals for the things that they have accomplished struggled in similar ways. This seems obvious, and I'm sure that if you had asked me prior to PhysCon I would have replied that such things are fact, but something about being there really drove home that this struggle is real and common and worth it. I also realized just how many undergraduates are interested in gravitational waves.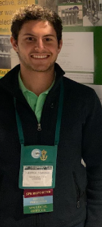 George Tomaras
It is always exciting to be in a place where you can always find someone to talk about cool stuff—physics. PhysCon 2022 was such a place, and much more. From inspirational and encouraging speakers to professionals eager to share their advice and bright peers, one's intellectual thirst was satisfied at all times. My favorite part of the conference was the poster sessions. I was impressed by the variety of projects presented and found satisfying to see the faces of the presenters beaming with joy once I started asking them about their research. I was so fascinated by the whole experience, that I cannot recommend enough that other students attend a future PhysCon.
From All of us at the CSU Physics Department, Thank you for providing these students with this Once in Lifetime Opportunity!