Overcome the notion that you must be regular. It robs you of the chance to be extraordinary. – UTA HAGEN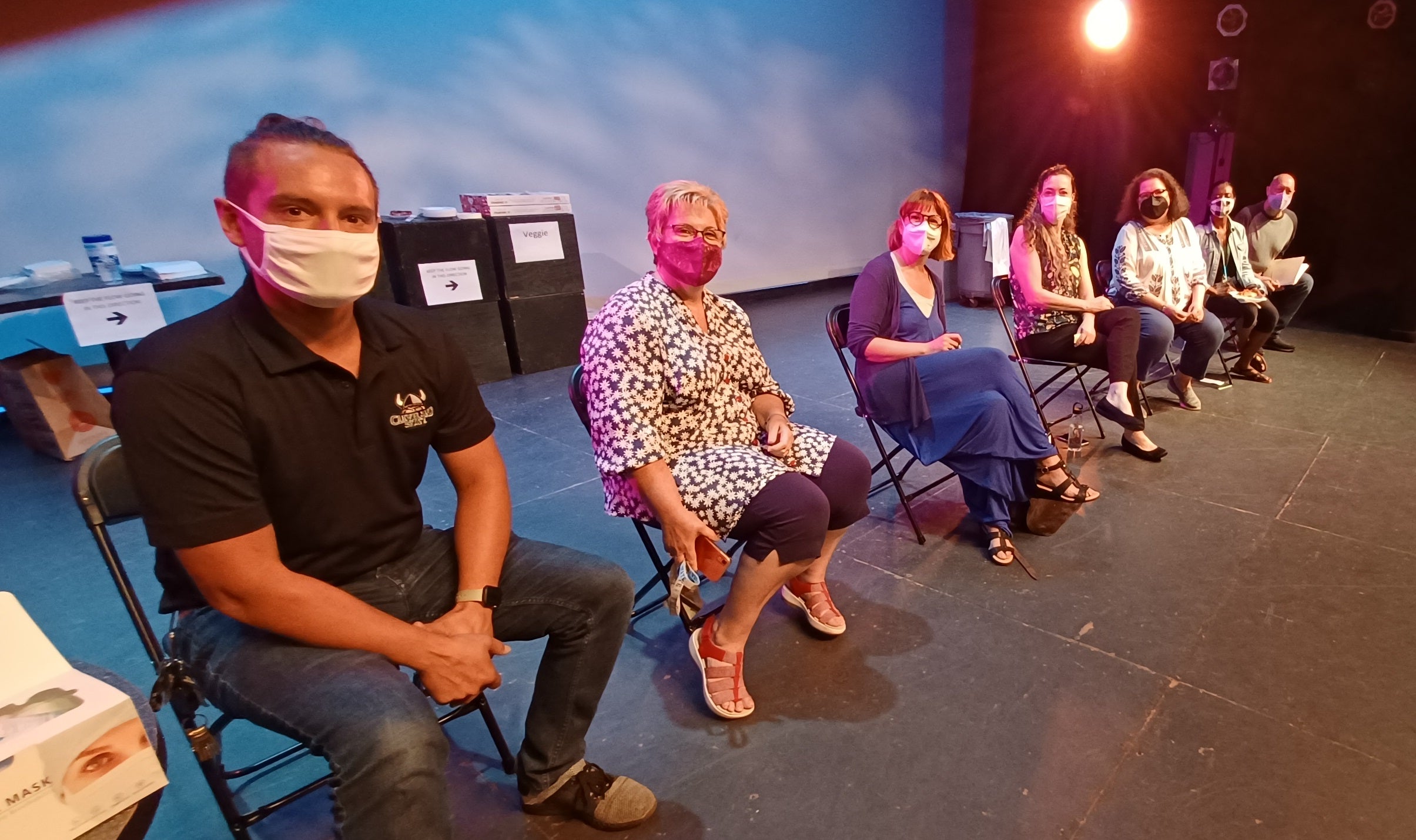 Our faculty is comprised of working professionals affiliated with Actors' Equity Association, S.A.G., A.F.T.R.A., A.S.D.&C., U.S.I.T.T. and the Voice and Speech Teachers Association. Members of our faculty have appeared on Broadway, Off-Broadway and regional theatre stages, in film, commercials and have trained with such notables as Stella Adler, Jerzy Grotowski, Catherine Fitzmaurice, Robert Cohen and Sanford Meisner.
Professors: Russ Borski; Associate Professor: Holly Holsinger (Chair); Assistant Professor: David Stoughton; Assistant College Lecturer: Dr. Lisa Bernd; Professor of Theatre Practice: Toby Vera Bercovici; Part-time Faculty: Allan Byrne, Louise Hadaway; Staff: Kate Klotzbach, Cameron Michalak, Teresa A. Pieritz; Director of Dance: Michele Ainza; Visiting Guest Artist in Dance: Errin Weaver; Professors Emeritus: Lynn Deering, Joseph J. Garry, Jr.

Holly A. Holsinger, 
Department Chair,
Associate Professor


MB 271 | 216.523.7420


h.holsinger@csuohio.edu

Toby Bercovici, 
Assistant Professor of Practice
MB 268 | 216.687.2117
t.bercovici@csuohio.edu

Dr. Lisa Bernd, Assistant College Lecturer
MB 267 | 216.523.7430
l.bernd@csuohio.edu

Allan P. Byrne,

 

Part-Time Lecturer
a.p.byrne@csuohio.edu


Russ Borski, Associate Professor
MB 270 | 216.523.7515
r.borski@csuohio.edu



Kate Klotzbach, Administrative Coordinator
MB 263 | 216.687.2113
k.m.klotzbach@csuohio.edu


Cameron Michalak, Technical Director
MB 101 | 216.687.2112
c.c.michalak@csuohio.edu


Teresa Pieritz, Costume Shop Supervisor 
MB 515, Costume Shop | 216.687.9661
t.pieritz@csuohio.edu

David Stoughton, 

Assistant Professor of Theatre

 
MB 266 | 216.687.2115
d.stoughton@csuohio.edu
Professors Emeritus -

Joseph J. Garry, Jr., Professor Emeritus 


MB 263 | 216.687.2113


Lynn Deering
Professor Emeritus
MB 263 | 216.687.2113
l.deering@csuohio.edu