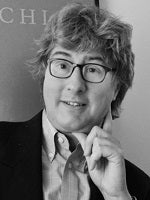 Associate Professor of Musicology
Music & Communication Building, Room 316
216.687.6932
Before coming to CSU in 2011, Michael Baumgartner held the appointment of a Killam Postdoctoral Research Fellow at the University of British Columbia in Vancouver. He received his doctoral degree in musicology from the University of Salzburg (Austria), completing a portion of his dissertation work as a Visiting Fellow at Harvard University. His research interests are music in relation to the other arts (moving images, theatre and contemporary visual arts) and the exploration of the narrative capacity of music.
His research focuses on the music of Kurt Weill, Alfred Schnittke, Duke Ellington and Thea Musgrave. Baumgartner is the author of the monograph Exiled Goddesses: Women Statues in the Stage Works of Kurt Weill, Thea Musgrave and Othmar Schoeck (Hildesheim: Olms Publisher, 2012). Much of his research is also published in various essay collections, dictionaries and journals. In addition, he has presented at numerous conferences throughout North America and Europe, including at annual meetings of the American Musicological Society, Royal Musical Association, Society for American Music, Society for Cinema and Media Studies and the Moving Image at NYU, among other conferences.
Baumgartner currently writes a monograph on Jean-Luc Godard's use of music in his films, which is under contract with Oxford University Press. Together with Ewelina Boczkowska (Youngstown State University), he edits a three-volume essay collection on music in European post-war cinema, under contract with Routeledge.
At CSU, he teaches the one-year music history sequence for music majors (MUS 411 and 412), the graduate history seminar (MUS 595) and the graduate course "Approaches to Music Studies," (MUS 601), among other courses.