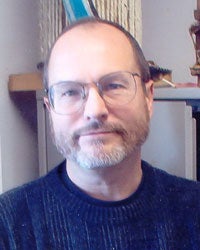 Leo Coach
Applied Faculty, Ethnomusicology
Music & Communication Building, Room 323
l.coach@csuohio.edu
Early in his career, Leo studied harmony and composition with the noted Jazz arranger and author, Phil Rizzo. Subsequently, he has been involved with the Creative Music Studio in Woodstock, N.Y., with such artists as Anthony Braxton, Oliver Lake, Karl Berger and Carla Bley. He also studied with pianist Jaki Byard, formerly of the Charles Mingus group, at his studio in Hollis, N.Y.
Leo has been performing in Europe since 1991. Performance highlights include the Ljubljana Jazz Festival, the Jazz Lent Music Festival in Slovenia; The Custard Factory Music Series in Birmingham, England and at Club 54 in Heidelburg, Germany.
Leo has been the recipient of major grants from The ArtsLink/Sorros Foundation, The Rockefeller Foundation, Ohio Arts Council, National Endowment for the Arts, and the Slovenian Government for composing, performing, and special projects both in the U.S. and Europe.
He has been teaching courses in World Music at Cleveland State University since 1998.