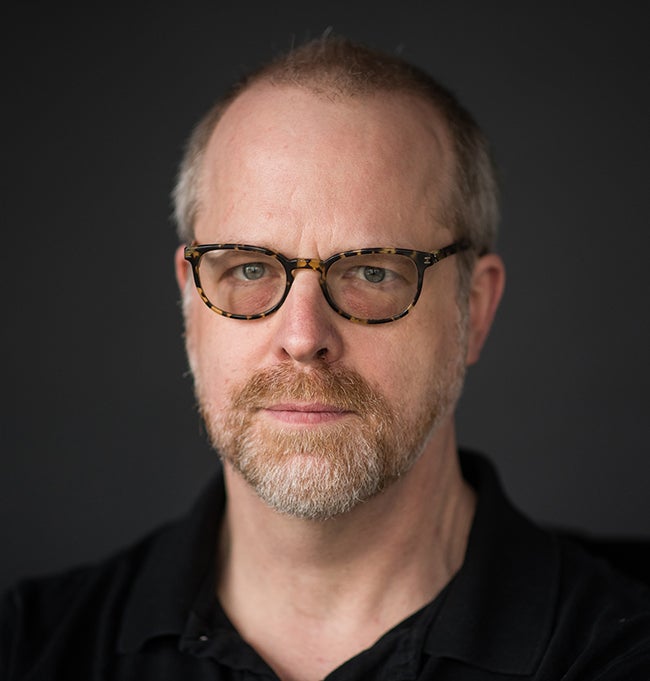 Dr. Greg D'Alessio
Professor, Composition

Music & Communication Building,
Room 347
216.687.4586
G.DAlessio@csuohio.edu

Coordinator of the Electronic and Computer Music Studios, Greg D'Alessio has received numerous honors and fellowships in recognition of his work as a composer, including the Guggenheim Fellowship, the Board of Director's Prize from the Society for Electro-Acoustic Music (SEAMUS), the Otto Ettinger Fellowship to the Tanglewood Music Festival, and the Koussevitzky Foundation Commission. Dr. D'Alessio has also received composer residency fellowships to the Aspen Music Festival, the Wellesley Composer's Conference, June in Buffalo, the MacDowell Colony, and The Atlantic Center for the Arts. His music is widely performed and has been presented at conferences of the Society of Composers, Inc. (SCI) and the Society for Electro-Acoustic Music. In addition, he is the co-founder and co-editor of New Modern Music, an online magazine dedicated to the world of contemporary music. He holds degrees from Columbia University (Master of Music and DMA) and the University of Wisconsin at Madison (Bachelor of Music).