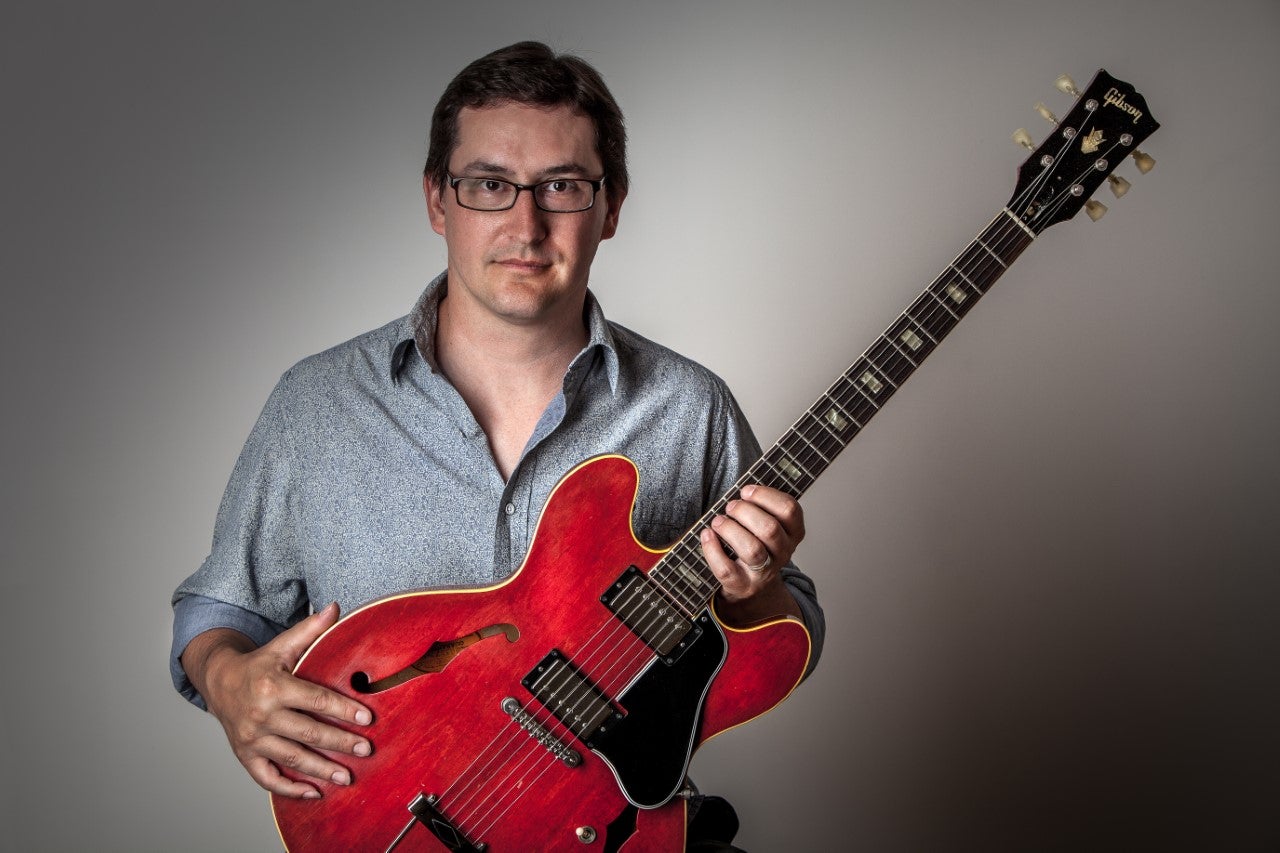 Dan Bruce
Applied Faculty, Electric Guitar, Jazz
Dan Bruce is a recent transplant to Ohio after spending a decade as an important member of Chicago's jazz community. He is active throughout the Midwest and nationally as a performer, recording artist, composer, and educator. He has performed on more than thirty albums as a sideman, and has released two albums, A Single Thread and Earthshine, as a leader. As a performer and recording artist, Bruce has had the opportunity to work with a number of eminent musicians including Seamus Blake, Ali Jackson, Dan Wall, Lynn Seaton, Rose Colella, The Cleveland Jazz Orchestra, and Marquis Hill.
As a composer Bruce has been featured in The Chicago Composers Collective series at The Green Mill and The Jazz Institute of Chicago NextGen Jazz Series, and his compositions and arrangements have been published in Fingerstyle Guitar Magazine. In 2019 Bruce received an Individual Excellence Award in Music Composition from the Ohio Arts Council.
Dan enjoys teaching and performing all styles of music.
"…a generous, accessible sound with an exploratory edge, Bruce brings a finely-polished technique that is at the same time subtly discontent, searching for new expressions and willing to take some chances along the way."
-Troy Dostert, allaboutjazz.com