Without writers, stories would not be written; Without actors, stories could not be brought to life. – Angie-Marie Delsante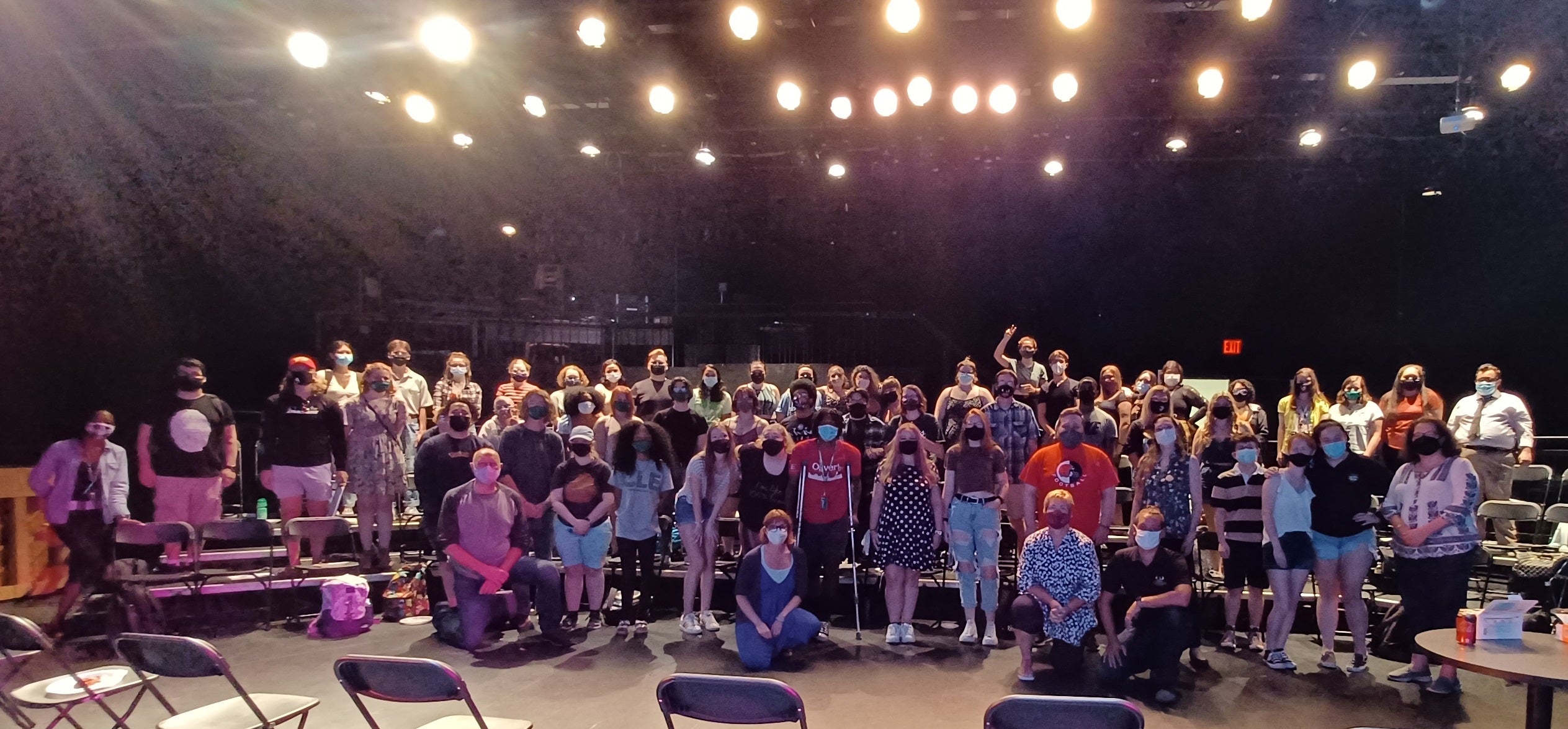 DECLARING THEATRE MAJORS AND MINORS:
You do not have to audition to declare a Theatre major or minor! You just have to register through the University Registrar. 

AUDITIONS: Auditions are held for individual shows, and for Department Scholarships. CLICK HERE for information about Department Scholarships. SCROLL DOWN FOR "THE ALIENS" AUDITION DETAILS.

SHOW CASTING ELIGIBILITY:
*All current/registered CSU students will be considered for casting, regardless of major (priority will be given to Theatre majors & minors)
*All students must have at least a 2.0 GPA to be eligible for casting.
*Theatre Majors and Minors must be current on service hours to be considered for casting.
*Theatre Majors on the Acting Track must audition for all Mainstage productions.
---
SPRING 2024 AUDITIONS
ONE THEATRE PRODUCTION WILL BE AUDITIONING SOON. Please scroll to see details.
Auditions are open to all registered, active CSU Students for the Spring 2024 semester.

THE ALIENS AUDITIONS
WHEN: Monday, December 4, 2023; 6:00pm-9:00pm in pre-reserved 10-minute time slots
REQUIREMENTS: Looking for male-identifying actors; come prepared with a preferred monologue from the play. UPON RECEIVING YOUR AUDITION SLOT, YOU WILL GET A DIGITAL COPY OF THE SCRIPT FOR REFERENCE FOR YOUR AUDITION. Actors do not need to be fully memorized, but they should be very familiar so that they don't need to be constantly looking down at the page, and can let their choices show and shine. 
The director has chosen certain scenes from the play to present specifically for audition monologues:
CHOOSE ONE MONOLOGUE FOR INITIAL AUDITIONS
-Jasper, bottom of p37 "It was beautiful, sure, it moved him" through p38 "When you gonna stop fucking around?"
OR
-KJ, bottom of p65 "This one time" through p67 "he died"
OR
-Evan, p71 "Hey. It's Evan" through "It's ramble-y"
Then for call backs (occuring the same night - please plan to stay until 9:30pm):
-Evans and KJs should prepare Act 2 Scene 2, p55-63
AND
-Jasper Act 1 Scene 1 p6 "Remember Orion?" through p 10 "Woah."
CALLBACKS: are on the same night as auditions, so please plan to stay until 9:30pm on audition night.
WHERE: CSU Arts Campus, 13th Street Building (formerly known as the Middough Building) - MB 519 (Acting Studio)
REHEARSALS:
- Director will adhere to a reliable schedule as much as possible until the last few weeks of rehearsal. That schedule will generally be Monday through Thursday 6:30-10:30pm, and Saturday or Sunday 10am-2pm.
- Mandatory tech week rehearsals for all will occur from March 27, 2024 through show opening
PARKING: Parking is in surface lots and street spaces as available in the area – please allow ample time to find a place to park. If you have a valid CSU Parking Pass, you may park in the building itself beginning AFTER 4:00pm (but not prior, and not if you do not hold a pass). Please check Campus Parking to see other nearby CSU lots open.
Questions about THE ALIENS auditions or the show? Please contact director TOBY VERA BERCOVICI at t.bercovici@csuohio.edu.
About the show:
RUN DATES - Thursdays - Sundays, April 4 - 14, 2024
VENUE - The Helen Theatre in the Allen Theatre Complex at Playhouse Square
WRITTEN BY - Annie Baker
DIRECTOR: Toby Vera Bercovici
SUMMARY: We meet two angry young men behind a coffee shop who talk music and Bukowski until a lonely high school student arrives and they decide to teach him everything they know. The story is a seemingly quiet study rooted in alienation, and a powerful observation of a lost generation. The play is set in Vermont, as are three of Baker's other plays, Body Awareness, Circle Mirror Transformation, and Nocturama. THE ALIENS premiered Off-Broadway in 2010 and won the Obie Award for Best New American Play, with Baker's Circle Mirror Transformation. Directed by Toby Vera Bercovici. 
Character Breakdown
- Jasper, thirty-one, male
- KJ, thirty, male
- Evan, seventeen, male
Questions about THE ALIENS auditions or the show? Please contact director TOBY VERA BERCOVICI at t.bercovici@csuohio.edu. 
Questions about your audition time? Contact Administrative Coordinator KATE KLOTZBACH at k.m.klotzbach@csuohio.edu