Without writers, stories would not be written; Without actors, stories could not be brought to life. – Angie-Marie Delsante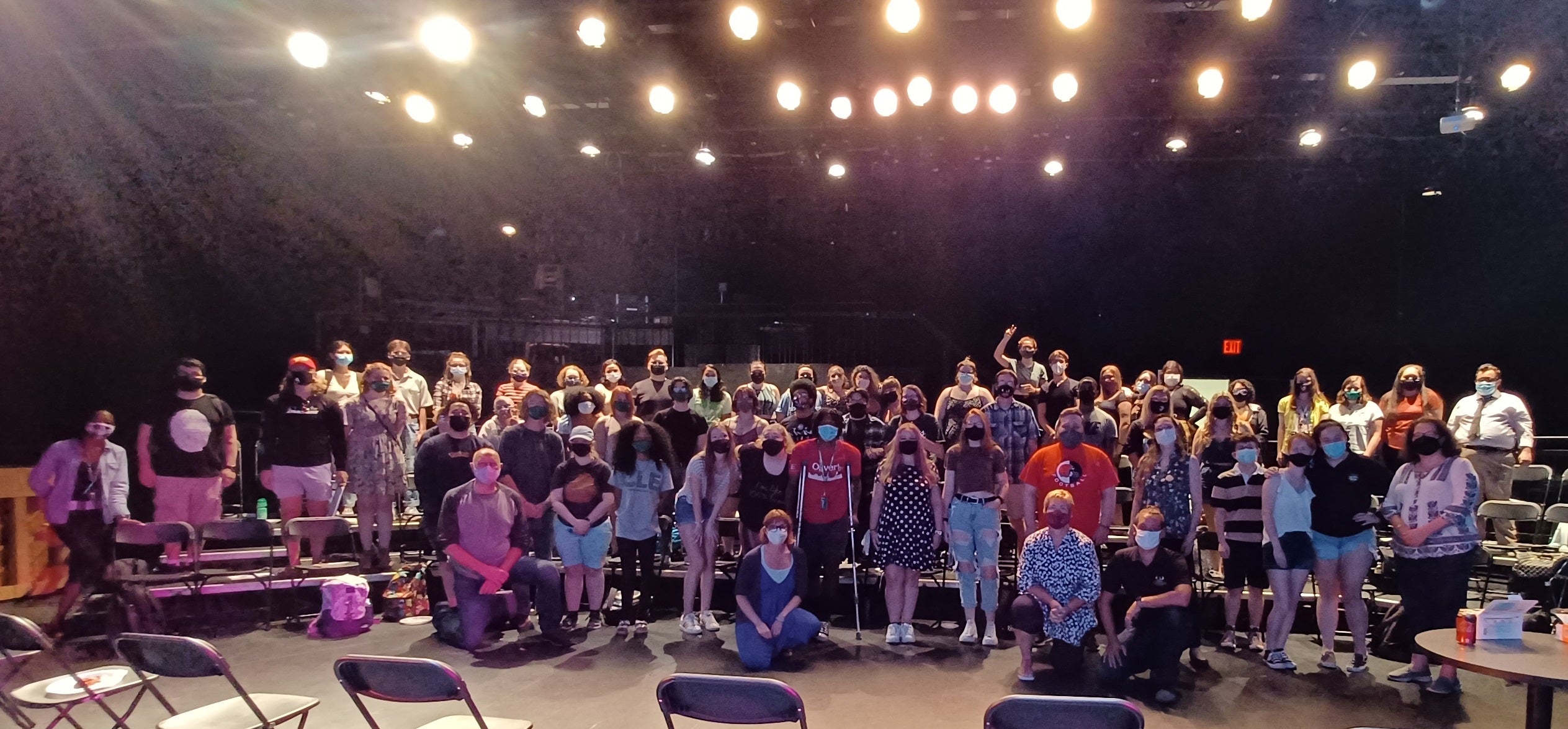 DECLARING THEATRE MAJORS AND MINORS:
You do not have to audition to declare a Theatre major or minor! You just have to register through the University Registrar. 

AUDITIONS: Auditions are held for individual shows, and for Department scholarships. Scroll down for our upcoming production auditions for Spring 2023.

SHOW CASTING ELIGIBILITY:
*All current/registered CSU students will be considered for casting, regardless of major (priority will be given to Theatre majors & minors)
*All students must have at least a 2.0 GPA to be eligible for casting.
*Theatre Majors and Minors must be current on service hours to be considered for casting.
*Theatre Majors on the Acting Track must audition for all Mainstage productions.
---
AUDITIONS FOR SPRING 2023 CSU PRODUCTIONS
SPRING 2023 THEATRE PRODUCTIONS:
The Skin of Our Teeth by Thornton Wilder
By the Way, Meet Vera Stark by Lynn Nottage
MONDAY, NOVEMBER 28, 2022 
Auditions begin at 6:10pm and running through 9:30pm in 5-minute slots by appointment only. CLICK HERE to request your appointment.
CALLBACKS will occur by invitation only on November 29 and 30 (if needed).
TO RESERVE YOUR AUDITION SPOT:
CLICK HERE and fill out the online form to request your spot on Monday, November 28. You will receive a confirmation email within 2-3 business days with your designated time slot - spots are reservation only (no walk ins).

INITIAL REQUIREMENTS:
A memorized 1-2 minute contemporary monologue presented at your audition time; both directors will be present at the same time to see candidates.
WHAT TO BRING:
Your memorized 1-2 minute contemporary monologue; please also be prepared to write down your known conflicts for rehearsals. 
- Optional (if available) – resume and headshot (but not required!)
WHERE: CSU Arts Campus, 13th Street Building (formerly known as the Middough Building) - Black Box Theatre - MB 521

PARKING: Parking is in surface lots and street spaces as available in the area – please allow ample time to find a place to park. If you have a valid CSU Parking Pass, you may park in the building itself beginning AFTER 4:00pm (but not prior, and not if you do not hold a pass). Please check Campus Parking to see other nearby CSU lots open.
ABOUT THE SHOWS:
The Skin of Our Teeth
Running Thursday, February 23 – Sunday, March 5, 2023
By Thornton Wilder, Directed by Toby Vera Bercovici
Outcalt Theatre
Combining farce, burlesque, satire, and elements of the comic strip, author Thornton Wilder depicts an Everyman family as it narrowly escapes one end-of-the-world disaster after another, from the Ice Age to flood to war. Written in 1942, THE SKIN OF OUR TEETH broke from established theatrical conventions and walked off with the 1943 Pulitzer Prize for Drama.

By the Way, Meet Vera Stark
Thursday, April 20 – 30, 2023
By Lynn Nottage, Directed by Sheffia Randall-Nickerson 
The Helen Theatre
Writer Lynn Nottage draws upon the screwball films of the 1930s to take a funny and irreverent look at racial stereotypes in Hollywood. BY THE WAY, MEET VERA STARK is a 70-year journey through the life of Vera Stark, a headstrong African-American maid and budding actress, and her tangled relationship with her boss, a white Hollywood star... desperately grasping to hold on to her career.