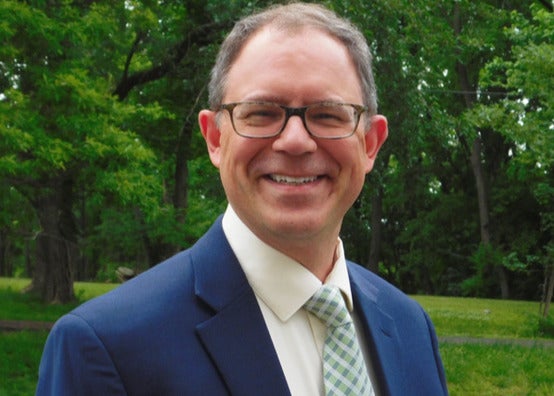 After a national search, we are pleased to announce that Andrew Kersten, Ph.D. has joined CSU as inaugural dean of the new College of Arts and Sciences on July 1, 2022. Dr. Kersten was previously dean of the College of Arts and Sciences at University of Missouri-St. Louis.

We are truly excited to welcome Dr. Kersten to CSU. His depth of experience in previously managing a college of Arts and Sciences is going to be invaluable as we launch our own new college. He has a deep passion for providing students a solid base on top of which they can build disciplinary expertise. As well, his vision for supporting faculty members engaged in a wide variety of research endeavors from the sciences to the humanities is going to help set the newly forming college on a strong growth path.

As you're aware, the College of Arts and Sciences is forming through CSU 2.0, the university's aggressive, growth-oriented plan to be a stronger, more focused institution. The college encompasses the following academic units that were previously part of either the university's College of Sciences and Health Professions or the College of Liberal Arts and Social Sciences: Africana studies; anthropology; art and design; biological, geological, and environmental sciences; chemistry; English; film and media arts; history; mathematics and statistics; music; philosophy and comparative religion; political science; physics; psychology; theatre and dance; and world languages, literatures and culture.

Dr. Kersten, a U.S. historian, has served as dean of University of Missouri-St. Louis' College of Arts and Sciences since 2018. Under his leadership, the college became an engine for growth, while adding 40 new faculty and launching several interdisciplinary degree and certificate programs.

Previously, he was dean of the College of Letters, Arts and Social Sciences at the University of Idaho. Additionally, he was a faculty member, department chair and associate provost at the University of Wisconsin-Green Bay. As a faculty member, he taught courses in U.S. history as well as the interdisciplinary program, Democracy and Justice Studies.

Dr. Kersten researches and writes about American history since Reconstruction. His books include an investigation of President Franklin D. Roosevelt's Fair Employment Practice Committee (Race, Jobs, and the War, 2000), a history of the American Federation of Labor during World War II (Labor's Home Front, 2006), a biography of labor and civil rights leader A. Philip Randolph (A Life in the Vanguard, 2006) and a biography of the famous defense lawyer Clarence Darrow (Clarence Darrow: American Iconoclast, Hill and Wang, 2011). His other professional passions include public history, interdisciplinarity, international education, inclusive excellence and innovative curricula. 

Dr. Kersten obtained both his Ph.D. and M.A. in U.S. history from University of Cincinnati. He received his bachelor's degree in history from University of Wisconsin-Madison. He has been married to his wife, Victoria, for 31 years, and has two daughters.

Please join us in welcoming Dr. Kersten to our CSU family. He is excited to meet with our university community!