Posted on July 28, 2022 at 8:01 AM, updated July 28, 2022 at 8:01 AM Print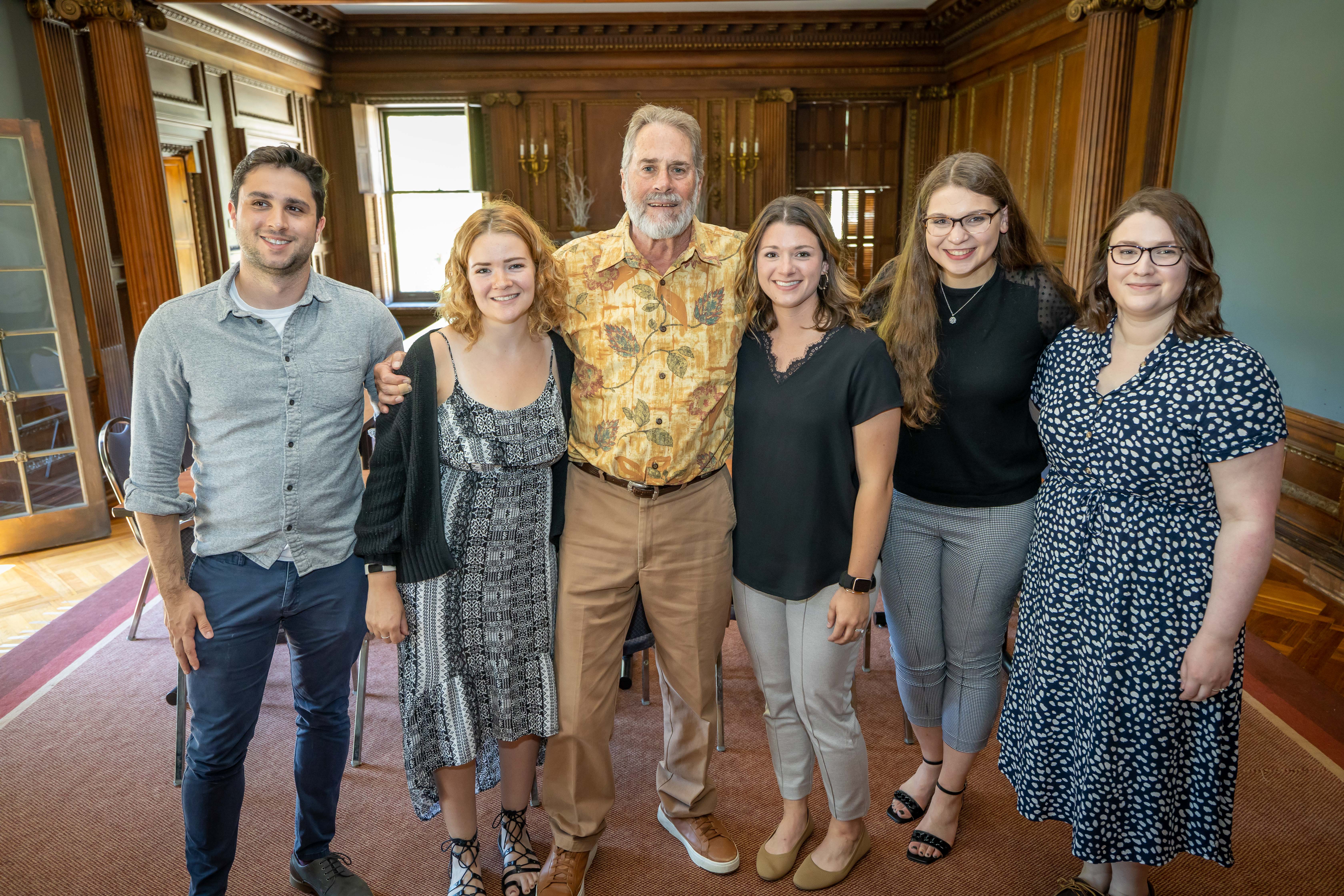 Dr. Grilly (center) posing with current ADA students
During the 2022-2023 academic year, the Department of Psychology and Adult Development and Aging (ADA) Doctoral Program celebrated the establishment of the Dr. David T. Grilly Adult Development and Aging Fund. This gift, in the amount of $315,000, is the largest single gift ever received by the Department of Psychology. 
On June 23, students, faculty, and staff joined in thanking Dr. Grilly for this transformative gift to the ADA program. Highlights of the event included testimonials from current ADA faculty and students, as well as remarks provided by Dr. Grilly outlining the impetus for this donation. 
Additional information on the details of this fund and its planned impact on students can be found in a feature article now up on the Cleveland State Foundation website. 
Dr. Grilly is an Emeritus Professor in the Department of Psychology at CSU. Dr. Grilly's career began at CSU in 1973 and served as Chair of the department from 2005-2008. As Chair, Dr. Grilly oversaw the development of the of the ADA Doctoral Program (jointly with the University of Akron), which enrolled its first cohort of students in 2009.