Posted on October 16, 2023 at 1:38 PM, updated October 16, 2023 at 1:38 PM Print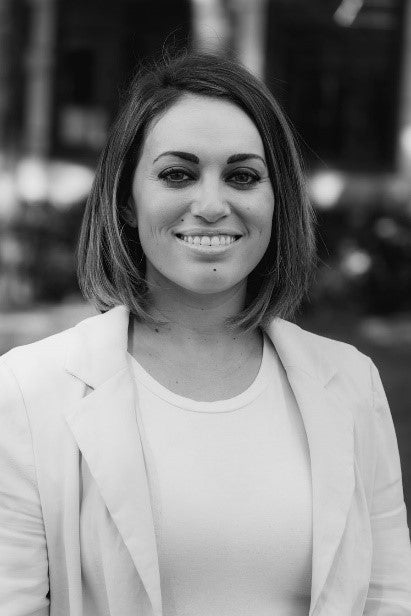 CSU physics alumna, Janna Mino '15 has recently found a great way to combine her two great passions: the passion for hands-on STEM research and the passion for teaching through a new position as the Director of Fellowships in Science Research and Engineering Program (SREP) at Hathaway Brown School (HB). In this position, Janna is responsible for matching high school students at HB with research mentors in various research labs in Cleveland to conduct a graduate-level research project. HB students spend once a week after school and many weeks in the summer conducting research in the lab of their mentor.  In class, they develop as a professional and submit their research for prestigious science competitions.  Since 1998, SREP has served over 800 HB students and made a lasting impact on their lives and careers.
Janna developed both of her passions while at CSU where she worked in the Physics Department as an Undergraduate Teaching Assistant and Research Assistant with Dr. Kiril Streletzky. As an undergraduate researcher, Janna was supported by the Undergraduate Summer Research Award (USRA) program in the summers of 2013 and 2014 working on light scattering studies of polymeric microgels. She also was active with the Society of Physics Students where she held the position of Physics Friday's outreach coordinator allowing CSU students to bring physics outreach to local schools. Upon graduation from CSU with a Bachelor's in Physics, Chemistry, and Biology Janna tried to find the best application for both of her passions. First, she worked in Research & Development at an LED lighting company and then transitioned into education, completing a Master of Arts in Teaching from Kent State University, teaching high school science classes at an innovative STEM School, and then serving as the STEM Education Program Specialist with The Ohio Department of Education. However, Janna's current position at Hathaway Brown gives her the best opportunity to pursue both of her passions for research and teaching.
---
Founded in 1876, HB is committed to a fusion of academic and experiential learning.  This all-girls K-12 independent day school focuses on educational innovation and prepares students to exemplify the HB motto to learn not for school, but for life. 
If you are interested in partnering with HB to host students in SREP or want to learn more, please contact Janna at jmino@hb.edu.