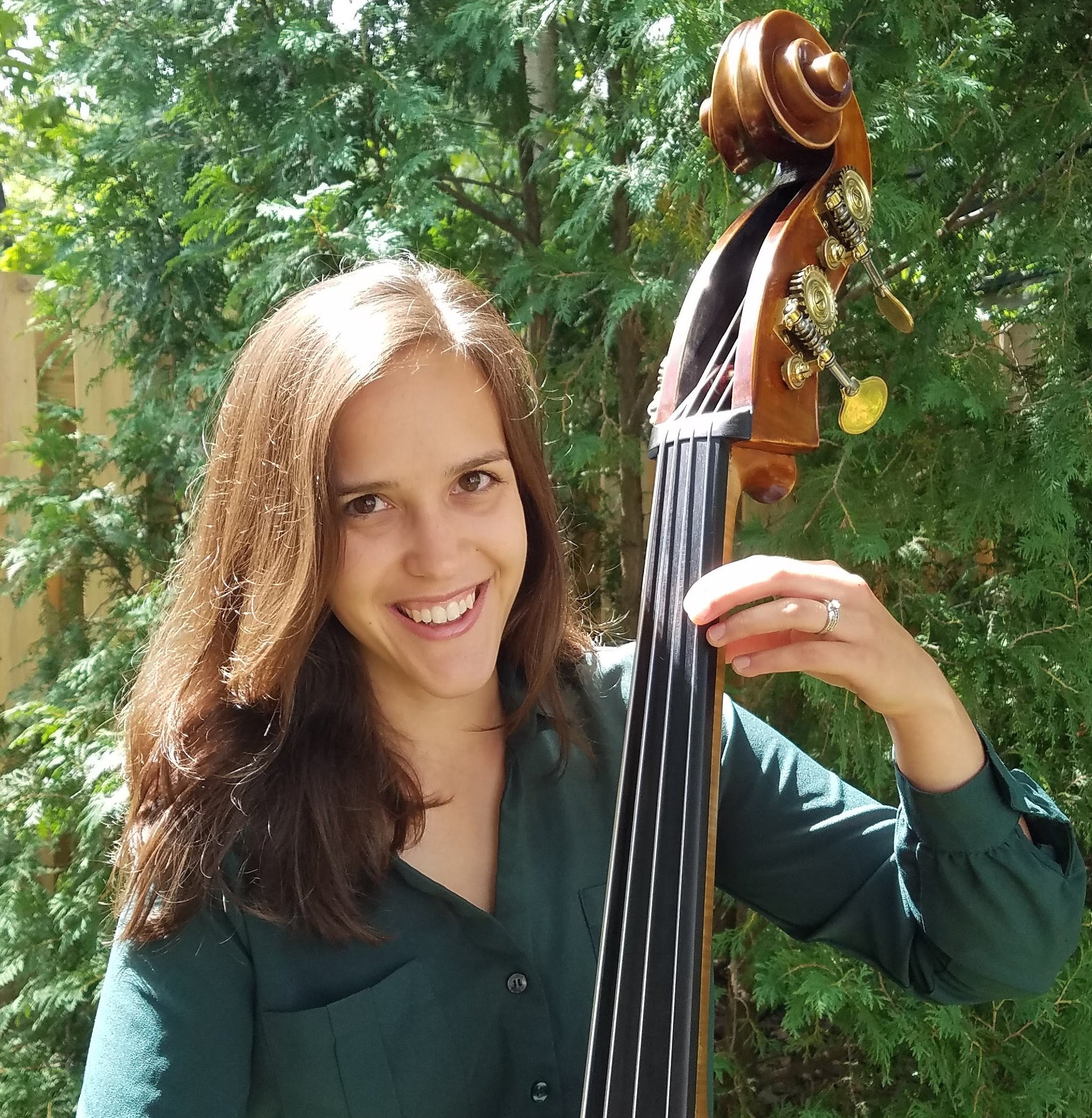 Amanda Tavani 
Applied Faculty, String Bass 
Music & Communication Building, Room 449
216. 687-2033
Amanda Tavani is an active performer and teacher in the greater Cleveland area. After a performance of Saint-Saëns'  "Carnival of the Animals", Cleveland Classical commented about her playing that "Principal Bass Amanda Tavani… aptly captured [her] own musical characters." In addition to performances with the Cleveland Philharmonic, Mrs. Tavani performs with the Cleveland Chamber Collective and chamber music series "Parkside in the Arts". She has also performed at the Rubber City Jazz & Blues Festival with the Hot Club of Akron.
In 2016, she earned a bachelor's degree in Music Education from the University of Colorado in Boulder where she studied with Paul Erhard. She went on to earn a Master's degree in double bass performance at Cleveland State University under the tutelage of Cleveland Orchestra members Derek Zadinsky and Charles Carleton. In 2019, Mrs. Tavani studied with François Rabbath and Paul Ellison at the Canadian festival Domaine Forget. Other festival appearances include Marrowstone Music Festival, the Aspen Music Festival, and MasterWorks Festival, where she has served as double bass faculty.
Passionate about increasing the excellence of the next generation of young bassists, Mrs. Tavani maintains an active private studio. In her spare time she enjoys cooking, reading, and exploring Cleveland's metroparks with her husband and dog.