Welcome to the Film & Media Arts Virtual tour. We are located in the heart of the Cleveland Theater District, at Euclid Avenue and 14th Street.  Whether you approach us from East or West, you'll notice our rather impressive porch light. That's the GE Chandelier, the largest outdoor chandelier in the world.
We are located on the top floor of the Idea Center Building, part of the Playhouse Square complex, home to theaters, television and radio stations, and various arts education programs.  Come on in.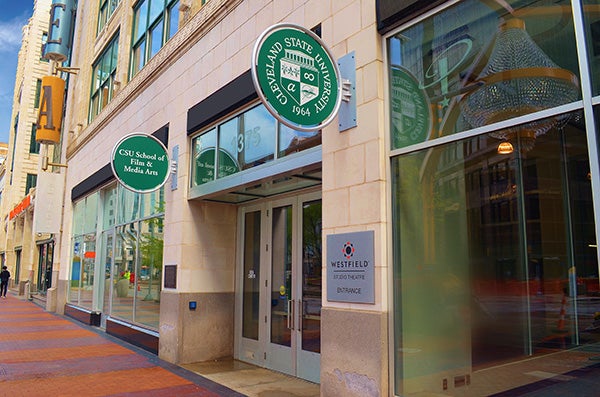 Take either elevator and press 6.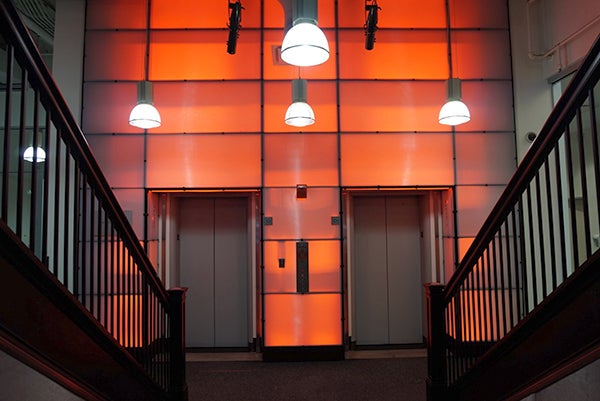 Now that you're here, what would you like to see first?
Southeast Academic Corner
Central Academic Corridor
Student Common Area
North End Production Area
View a slideshow of images from all areas in the building