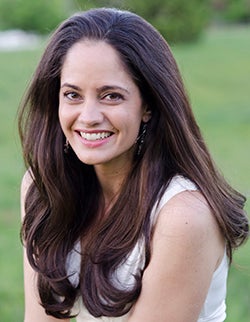 Amanda Powell
Applied Faculty, Voice
Music & Communication Building, Room 441
(216) 687-2033
Amanda Powell, soprano, is praised for her "inspirational and expressive singing" (CLASSICAL CANDOR) and "abundant vocal technique" (CLEVELANDCLASSICAL.COM). She enjoys a diverse performance and teaching career including classical, folk, jazz and global styles. She holds a degree in vocal performance from Shenandoah Conservatory and a certificate in jazz improvisation from the Jazz in July Institute (University of Massachusetts). Ms. Powell appears often as a soloist with Cleveland's Baroque Orchestra, Apollo's Fire. She has also appeared with the Cleveland Jazz Orchestra and in concert with master improviser Bobby McFerrin. In 2015 she released her solo album, "Beyond Boundaries," which explores music in a wide variety of styles and languages. A nationally recognized leader in the field of sacred world music, she has sung concerts around the world, including at concert halls in Italy, Spain, France, Mongolia and China. Ms. Powell has offered workshops and master classes on improvisation and diverse vocal styles at the Cleveland Institute of Music and at Youngstown State University. She is currently on the adjunct voice faculty at Kent State University and Cleveland State University.