now at The Galleries at CSU
Beyond Borders: The Art of Siona Benjamin
January 17 - March 25, 2023
A virtual preview of the exhibition can be found here. We encourage you to view the show in person, Tuesday through Saturday from 12:00 to 5:00. After-hours private group tours available with the curator upon request: Email galleries@csuohio.edu with the subject line "Tour Request."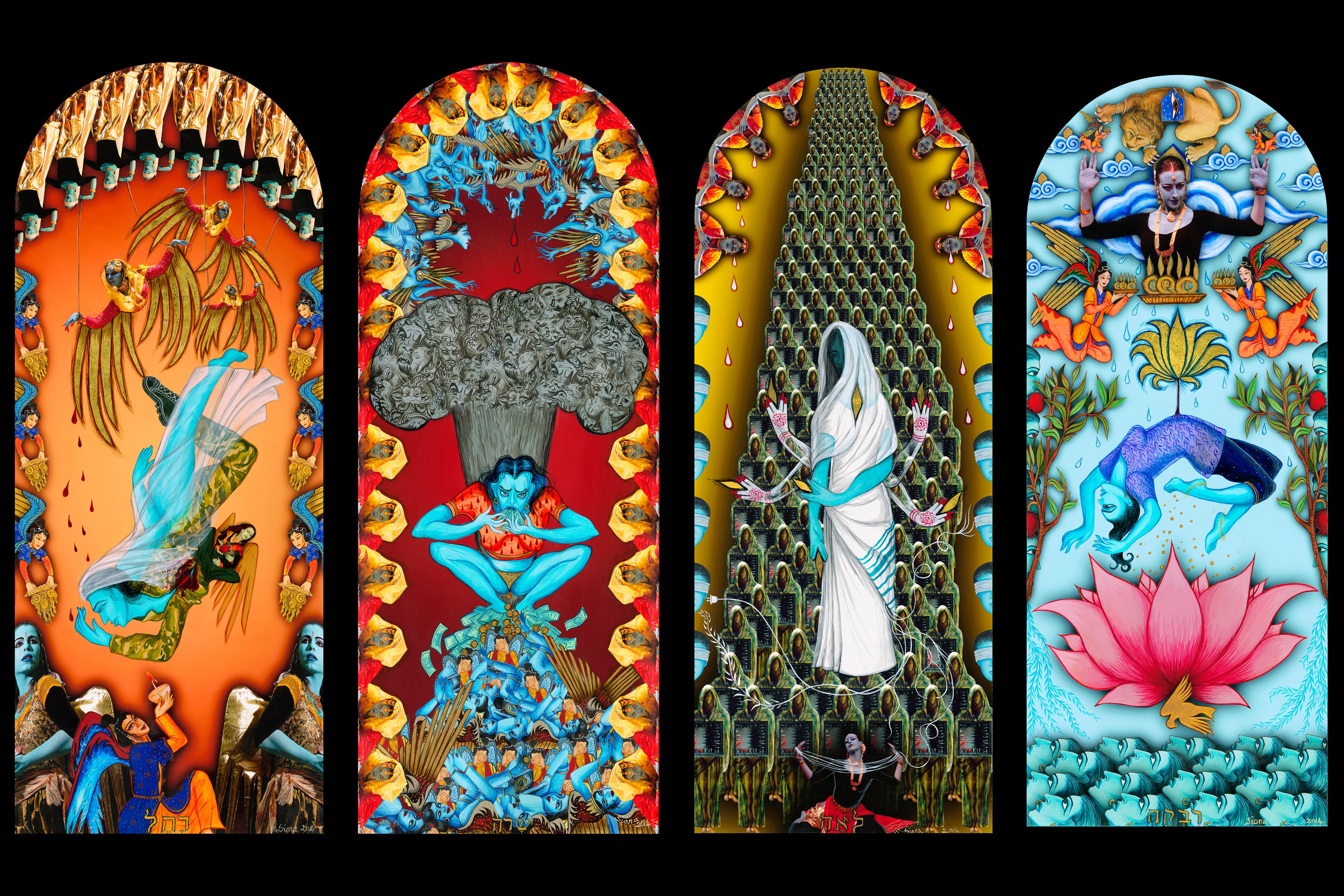 The identity of Indian-American-Jewish artist Siona Benjamin is layered and multifaceted, just like her artwork.
Cleveland State University is pleased to present Beyond Borders: The Art of Siona Benjamin, a solo exhibition featuring over forty works considering and challenging themes of immigration, gender, race, the concept of "home," and the role of art in social change––almost always through a Jewish lens. 
Since emigrating from Mumbai to the United States in 1986, arriving in her mid-twenties, Benjamin has been pondering the meaning of belonging in her adopted homeland from all five of her identity markers: South Asian, immigrant, American, woman, and Jew. Her personal story informs her work alongside, and intertwined with, commentary on the imperfect state of the world today.
Benjamin's transcultural view has been shaped by diverse, complex experiences and finds form in history and mythology, as powerfully seen by the intriguing figures and symbolism that populate her art. Mingling styles derived from comic books, Pop art, Bollywood, Indian folk imagery, Persian miniatures, and Hebrew illuminated manuscripts, Benjamin blends tradition with innovation, and navigates feelings of inclusion and exclusion.
In crossing boundaries and building bridges, she asks viewers to do the same. 
Benjamin's art has been shown in galleries, museums, and sacred spaces around the world. She has been awarded two Fulbright Fellowships to explore multiculturalism in Israel and India.
The current exhibition at The Galleries is curated by Dr. Samantha Baskind, Distinguished Professor of Art History. After the show closes in Cleveland, it will travel to the Skirball Museum in Cincinnati (April 20 – July 30). 
Installing Lilith in the New World
Join us at The Galleries at CSU:

Opening Reception
January 26,  5 – 8 p.m. 

Thursday Night Art Talk with Siona Benjamin
March 2,  5 – 8 p.m.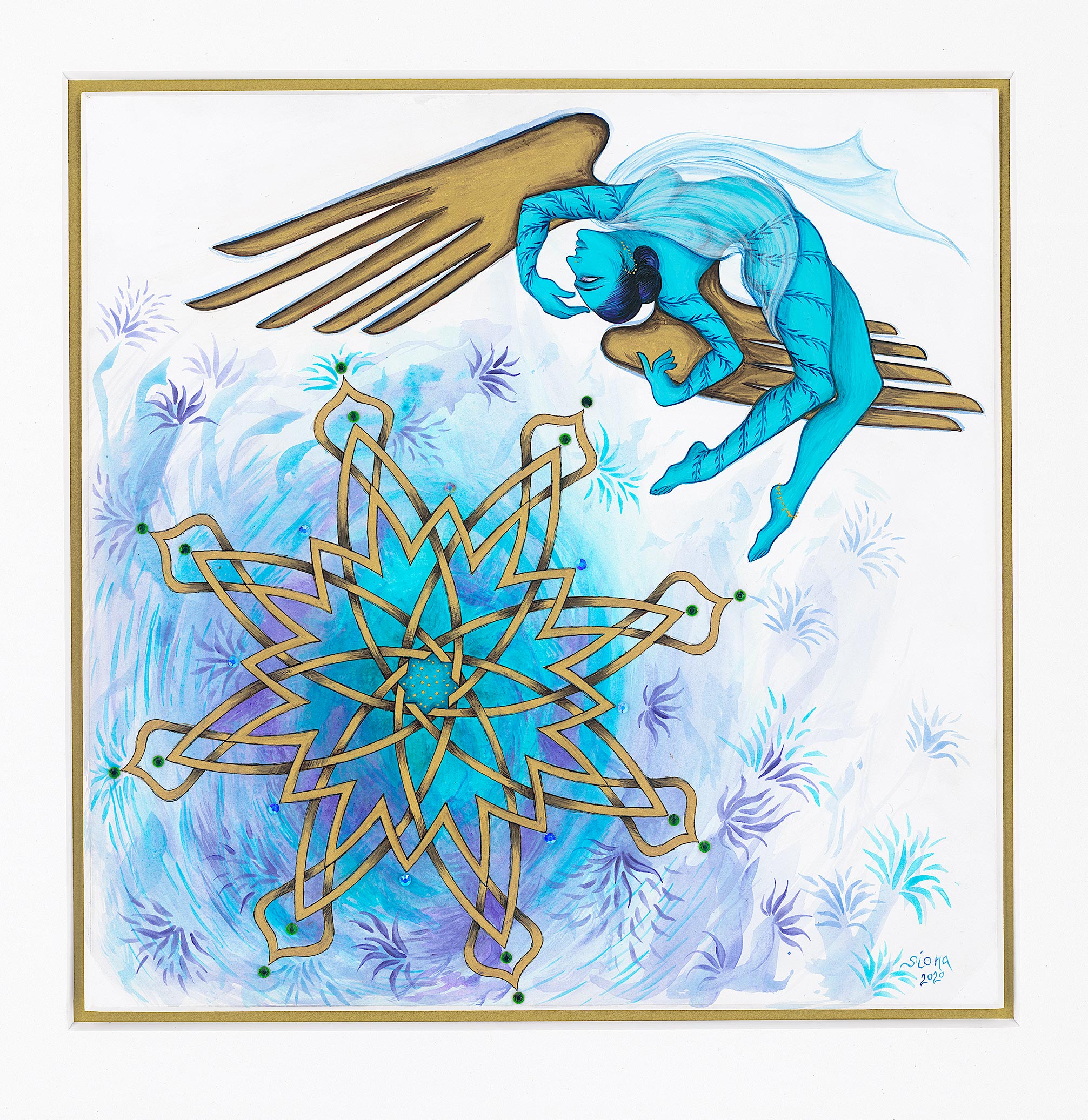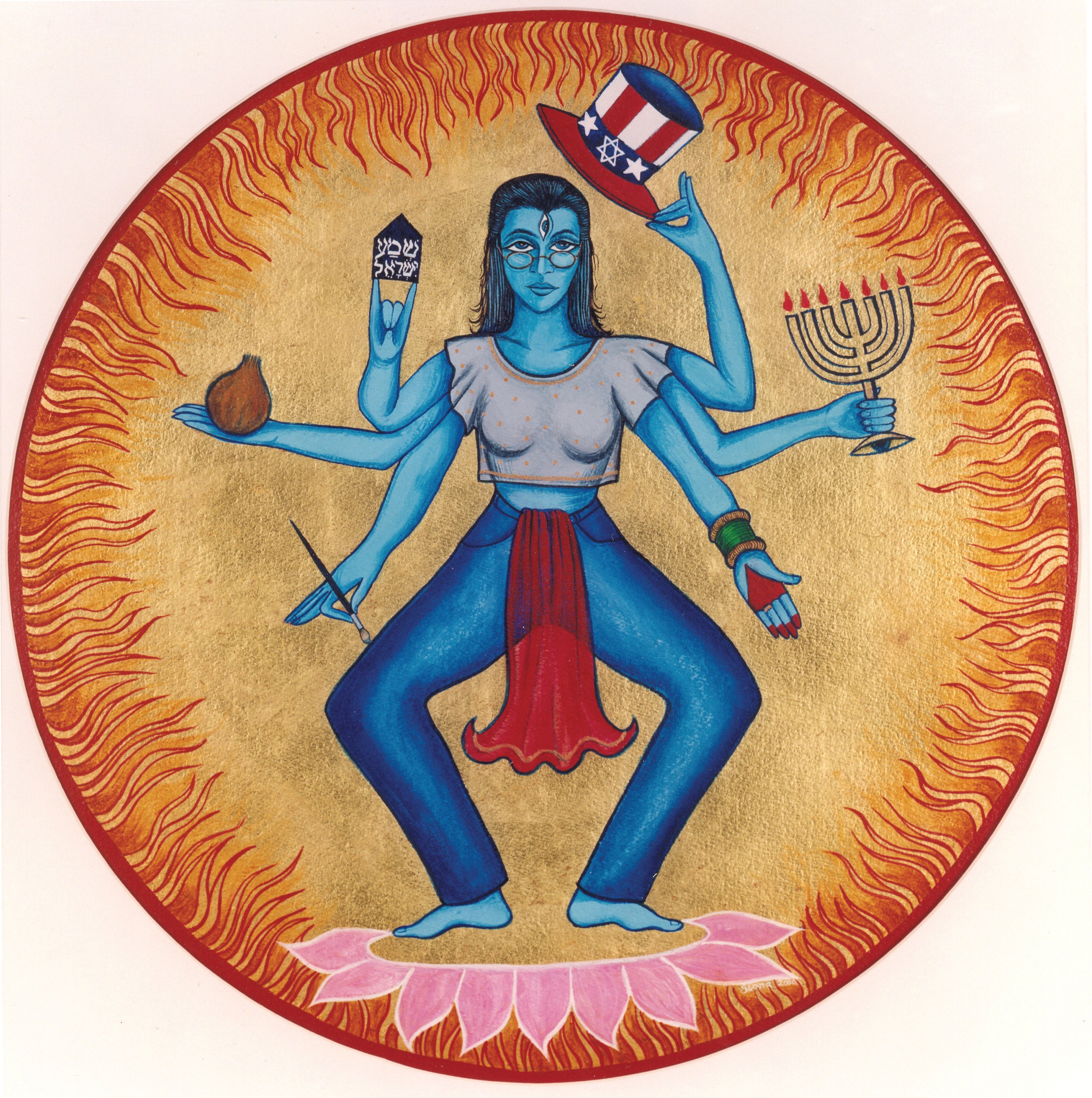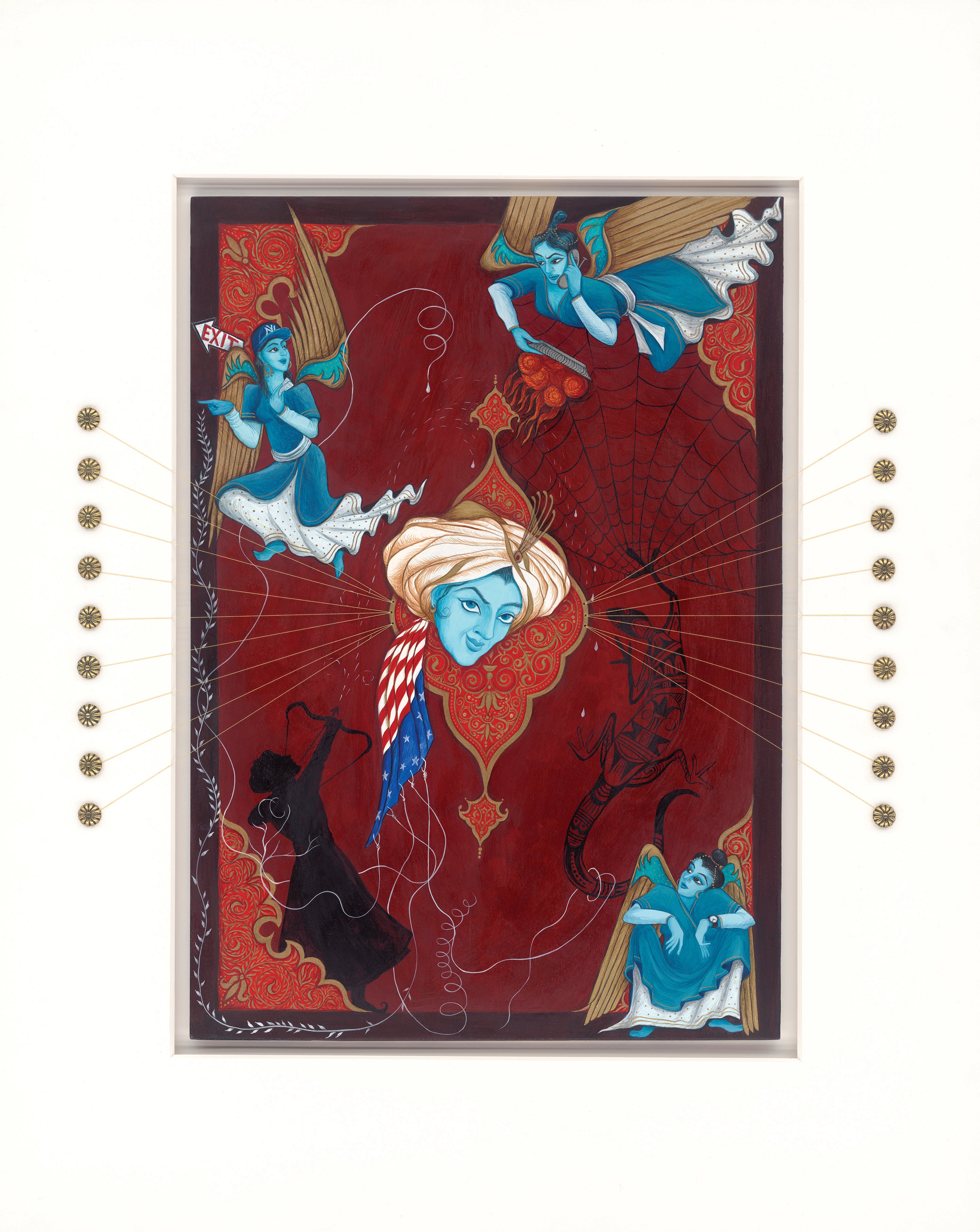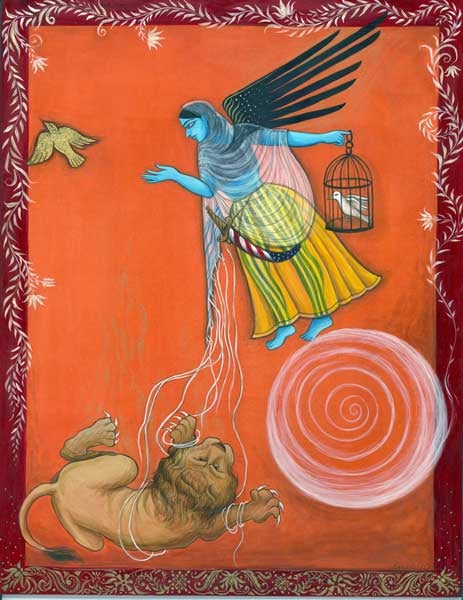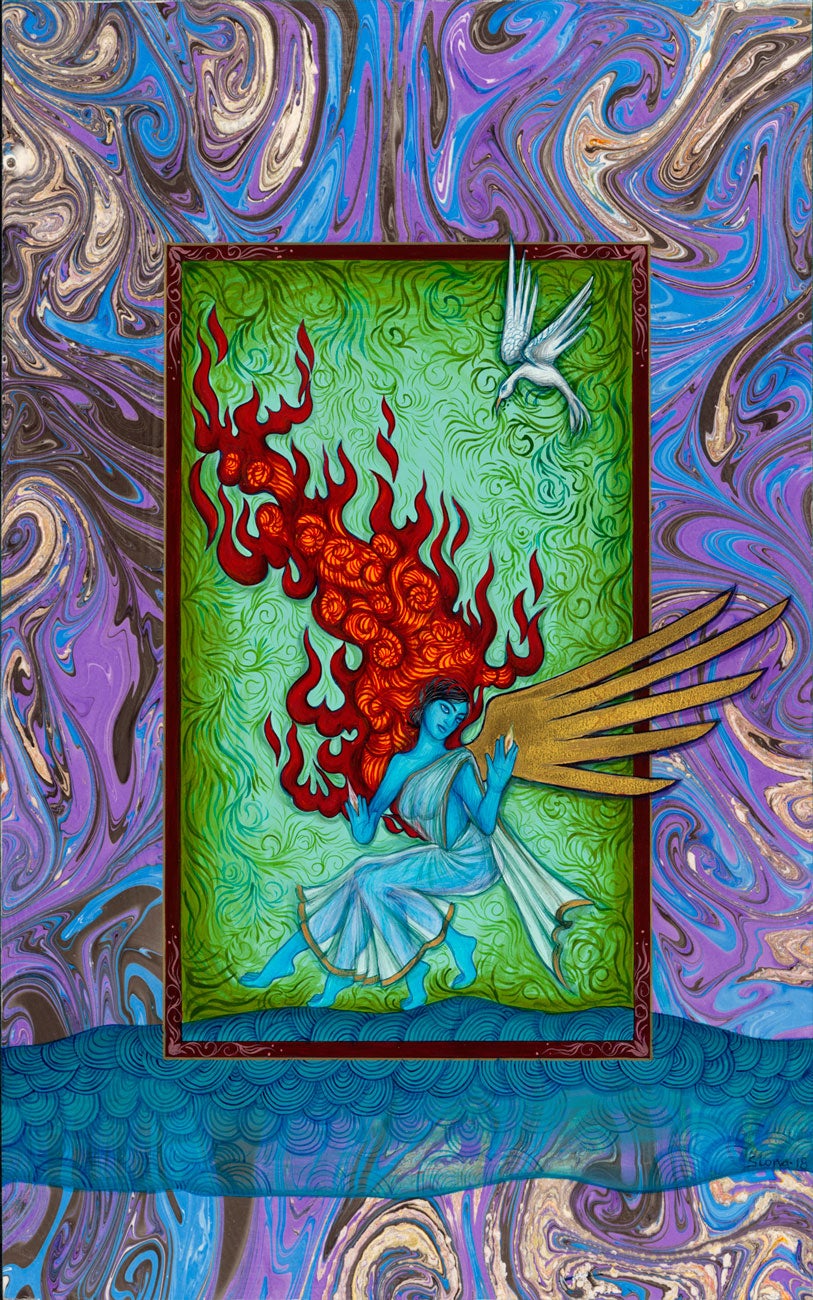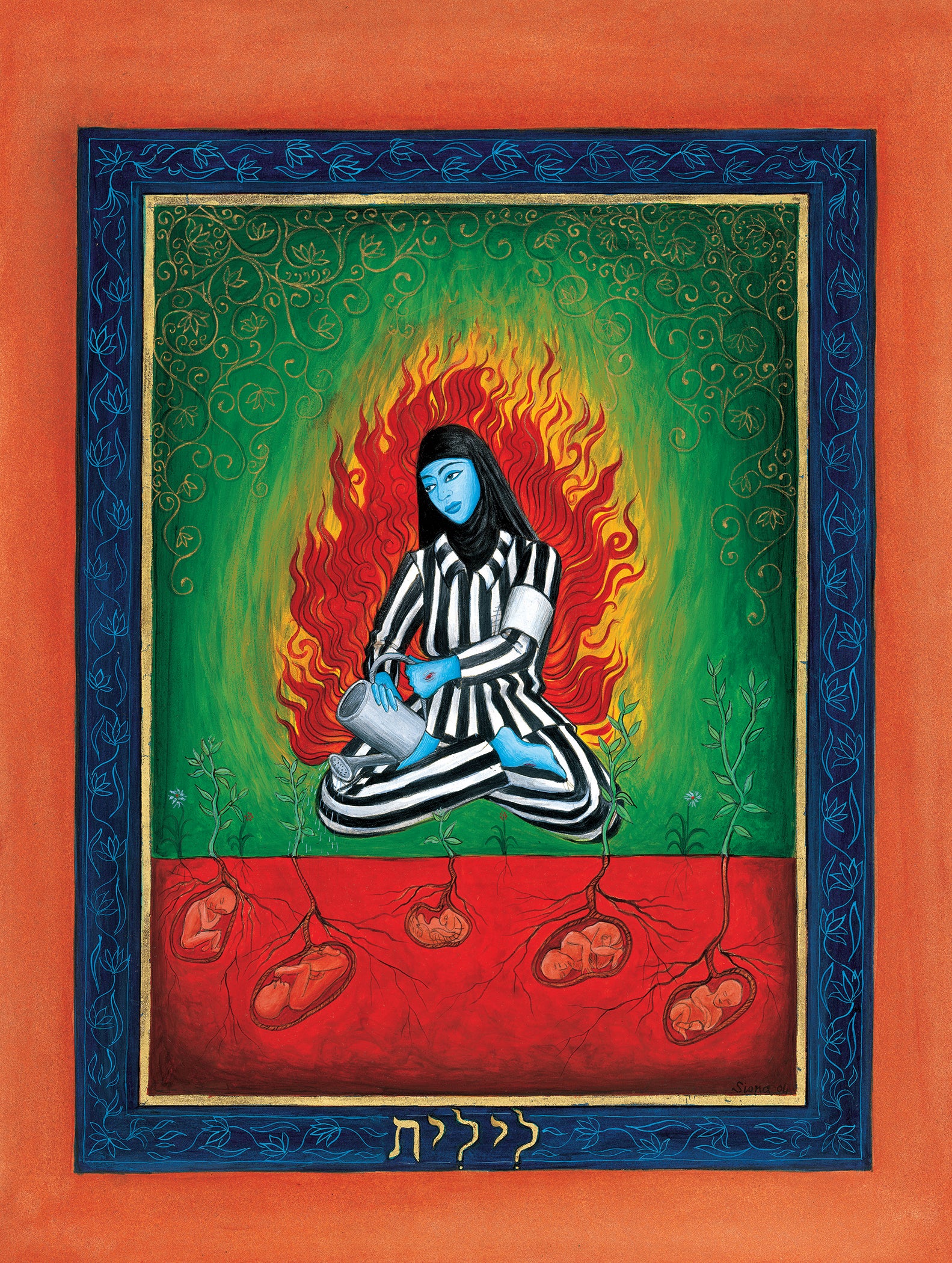 CLEVELAND AREA EVENTS WITH SIONA BENJAMIN 
Envisioning Women: Siona Benjamin on the Art of Midrash
March 1, 7-9 p.m.
The Drawing Board Arts | 5660 Mayfield Road | Lyndhurst, REGISTRATION info here.
Growing up Jewish in India
March 3, Noon – 1:30 p.m.
Landmark Centre | 25700 Science Park Dr | Beachwood, REGISTRATION info here.
Shabbat with Indian-American Artist Siona Benjamin
March 3, 5:30 – 8:00 p.m.
Geller Hillel Building | 11303 Euclid Avenue | Cleveland, REGISTRATION info here.
---
Gallery Viewing Hours:
Sunday and Monday: Closed
Tuesday-Saturday: 12:00 noon to 5:00 pm
Closed on University Holidays
---
The Galleries at CSU are located at 1307 EUCLID AVENUE, in the historic Cowell and Hubbard building, at the corner of East 13th Street, in the heart of the Arts Campus at Playhouse Square. This elegant gallery venue features three distinct exhibition spaces, a multi-purpose media room, a meeting and classroom space, and a study area, as well as state-of-the-art lighting, surround sound, and new-media capabilities.
---