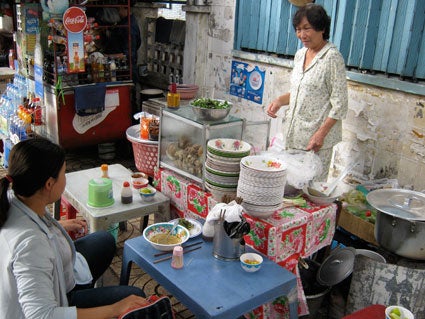 Looking to take classes towards your Asian Studies degree abroad? At CSU, you have many opportunities at your fingertips. Participate in an exchange program with one of our partner schools China or South Korea, go on a 2-5 week faculty-led trip (previous trips have gone to India, China, and Japan), or enroll in an independent study abroad program to go to the country of your choosing. See below for a detailed list of options.

CSU Faculty-Led trips:

Cleveland State University offers short-term, cost-effective study abroad programs that provide culture and credit hours, condensed into 10 days to 4 weeks of study. Each program is led by a CSU faculty member, experienced in international travel and program topic. Cleveland State sponsors 8 to 10 programs each year, but the destinations change every semester, so be sure to check the study abroad website for a current list of upcoming trips.
CSU Exchange Programs:

Enjoy a semester abroad on a reciprocal exchange program here at Cleveland State University while paying CSU intuition! The program covers a wide variety of studies perfect for anyone. Not to mention, when you study abroad, the host school also sends a student to CSU so they can experience college life here in Cleveland!
Go on a study abroad program for a semester or year through one of dozens of specialized program providers. These independent companies provide a variety of programs and have a set cost that includes extra services, such as housing or excursions. Students can also go on other universities' programs. Opportunities await in China, Cambodia, India, Korea, Japan, Taiwan, Vietnam, Indonesia, Nepal, and more!
Contact Study Abroad:
Center for International Services and Programs
Berkman Hall, Suite 412
Phone: 216.687.3910
educationabroad@csuohio.edu