Posted on December 7, 2020 at 9:01 AM, updated July 26, 2022 at 12:50 PM Print
Issue 1, Volume 1 || December 2020
Keeping Up With CLASS
Fall 2020 Faculty Highlights
Brian Bailey, Professor, School of Music
The CSU Choirs singing outside! Safety measures are singing masked, physically distanced, and mainly in the Wolstein Center arena or outdoors, in smaller groups than usual. This semester, University Chorus is divided into a Mixed Chorus and a Treble Chorus. Here's the Mixed Chorus rehearsing v. 2 of "The Road Home" by composer Stephen Paulus, text by Michael Dennis Browne. Dr. Brian Bailey is our conductor.
---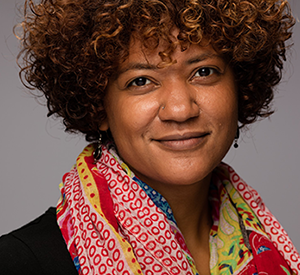 Anne Berry, Assistant Professor, Department of Art and Design
The work of Anne Berry is featured in the traveling exhibition Ongoing Matter, which was hosted by The Galleries at CSU from November 4 – November 24, 2020.
The Galleries at CSU will host a Virtual Closing Reception "Meet the Designers" on Saturday, December 12, 2020, from 2:00 – 3:00 pm via zoom: https://csuohio.zoom.us/j/82375344506.
---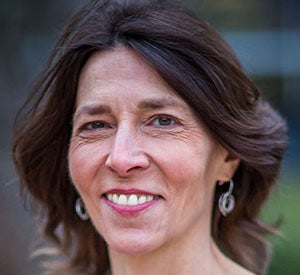 Rachel K. Carnell, Professor, Department of English
The Plain Dealer: Opinion
Updated Nov 15, 2020; Posted November 15, 2020
A divisive 1710 election reveals the value of political pragmatism
The Globalist
Posted November 9, 2020
Moderation After a Divisive Election: Lessons from Britain's 18th Century
During the reign of Queen Anne (1702-1714), Britain was as divided along partisan cultural lines as the United States is today. That history offers hope to Americans.
---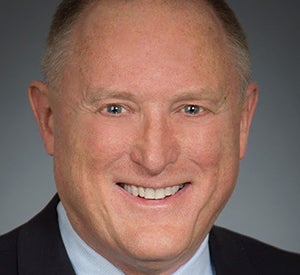 Michael A. Dover, Associate College Lecturer, School of Social Work
The Plain Dealer: Opinion
Updated Nov 20, 2020; Posted November 20, 2020
Let's talk turkey about pragmatic ways to address our common human needs
---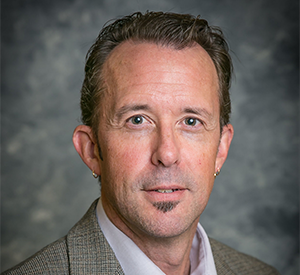 Matt Jackson-McCabe, Professor, Department of Philosophy and Comparative Religion
Yale University Press Blog
Posted July 3, 2020
Shifting Paradigms in the Study of Christian Origins
---
David L. Stack, Assistant College Lecturer, Department of Political Science
Dr. Stack took part in the post-election webinar "The 2020 Election: Lessons and Reflections" hosted by The Diversity Institute Division of Diversity, Inclusion, and University Engagement on Thursday, November 19, 2020.
---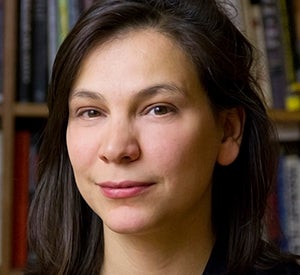 Cigdem Slankard, Assistant Professor, School of Film & Media Arts
Slankard's documentary "Pretty Vacant" (20 mins) was at the 11th Annual Chagrin Documentary Film––October 6 – 11, 2020. "Pretty Vacant" is a short documentary, which captures the story of a site-specific community art project in the Slavic Village neighborhood in Cleveland, during which abandoned and blighted houses slated for demolition are transformed into temporary art installations.
---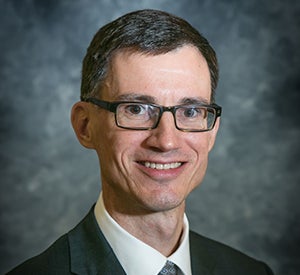 Mark Souther, Professor, Department of History, and Director, Center for Public History + Digital Humanities
New NEH Grant for PlacePress
We are excited to begin work today on PlacePress, a new WordPress plugin for publishing location-based tours and stories. Thanks to a new National Endowment for the Humanities (NEH) Digital Humanities Advancement Grant, we are starting development of this new tool to empower humanities scholars, educators, museum professionals, preservationists, cultural resource managers, and anyone who seeks a way to enhance their research and public engagement with digital tours. Major development will occur this fall, and in January-April we will test the plugin in concert with partners in Michigan (Wayne State University and Wayne County Parks) and Pennsylvania (Slippery Rock University and Lawrence County Historical Society), as well as on one of our own Cleveland-based projects. In addition, remote user testing will be provided by the University of Oregon Libraries. We expect to release PlacePress in June 2021.
CLASS Schools and Departments
The School of Film & Media Arts Guest Speaker Series was created by schools student engagement committee––which includes Cigdem Slankard, Assistant Professor; Maria Gigante, Assistant Professor of Practice; Anita Gabrosek, Assistant Professor of Practice; Valerie Temple, Odyssey Program Coordinator; and Katie Martin, Equipment Coordinator––to promote underrepresented voices in the film industry, by specifically bringing in speakers from diverse backgrounds (to reflect our students). Talks are open to all CSU students, staff and faculty.
In Fall 2020, two virtual events have taken place:
    •    Wednesday, October 21, 2020, "A Conversation with Filmmaker, Elan Bogarin"
    •    Thursday, November 19, 2020, "It Pays to Specialize: How to Make Inroads as an Undiscovered Screenwriter" with Sean J.S. Jourdan as the presenter
---
Department of Political Science
On Tuesday, November 10, 2020, the Department of Political Science hosted a virtual lecture "Careers in Political Science: International Nonprofit" with Carrie Alesbury as the presenter. This is part of the Careers in Political Science Speaker Series that was created by David Stack, Assistant College Lecturer.
CLASS Book Releases