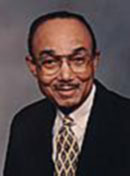 Formerly known as the Afro-American Cultural Center (AACC), the AACC was renamed in 2004 to honor the legacy of Howard A. Mims, director of the Black Studies Program from 1991-2001. The Howard A. Mims African American Cultural Center features the following:
A permanent collection of African art
Contemporary and traditional works of African American artists
Revolving exhibits of the art, culture, and history of people of Africa and the African Diaspora
Formal and informal colloquia, films, video recordings, as well as programs and activities designed for student retention
A place for students to relax, engage in meaningful discussions, study, socialize, meet new friends, receive tutoring, and learn about career opportunities.
The Center, which includes the Michael R. Williams Conference Room and the Donna M. Whyte Study Lounge, is available for meetings held by students, faculty and staff, as well as community organizations and groups. Standard operating hours for the Howard A. Mims African American Cultural Center are Monday through Friday from 8:30 A.M. to 5:30 P.M. To schedule events, please contact Prester Pickett, coordinator of the Center, at 216-687-3656 or p.pickett@csuohio.edu.
Programs
Umoja Round Tables is a student-led initiative that engages local professionals in intellectual discussions about different career fields. Inspired by Lorain Hansberry's To Be Young, Gifted and Black, these discussions encourage students to acquire an awareness of how lessons learned in the classroom are applied by professionals employed in the greater Cleveland community.
---
Africana Studies Ambassadors participate in service-learning initiatives coordinated through the Howard A. Mims African American Cultural Center, which serves as a recruitment vehicle for the Department of Africana Studies. Influenced by W. E. B. DuBois' discussion of the "Talented Tenth," members of the black community that are responsible for using their education and talents to instruct the masses, this provides opportunities for Africana Studies majors and minors to accept speaking engagements to promote the mission of the Department of Africana Studies. Africana Studies Ambassadors participate also in activities sponsored by the Association for Black Culture Centers, which has over seven hundred affiliated institutions across the nation.
---
Bridges to Africa is an academic and community engagement that encourages global discourse and interactions concerning people of African descent. These activities are inspired by the legacy of Nelson Mandela, the first black president of South Africa, and Winnie Mandela. Panels, exhibitions, and cultural presentations provide a platform to engage in intellectual conversations to enlighten the university campus and the greater Cleveland community about a variety of issues affecting black people throughout Africa and the African diaspora.
---
Kuumba Arts is both academic and community programming coordinated through the Center to promote an awareness and appreciation of Black culture. It is guided by Ruby Dee's interest in the beauty that emphasizes "strength, courage, and dignity." Rotating exhibitions that highlight the Black aesthetic are mounted in the showcases in the Center's corridor and the Michael R. Williams Conference Room to celebrate the visual arts, while performing artists are highlighted in annual signature events, such as the Kuumba Arts Festival, Carter G. Woodson and Madam C. J. Walker Extravaganza, and Truth Crush to Earth Solidarity Day.
Telephone: (216) 687-3656  ||  Fax: (216) 687-5446