Posted on September 15, 2023 at 4:23 PM, updated September 18, 2023 at 8:51 AM Print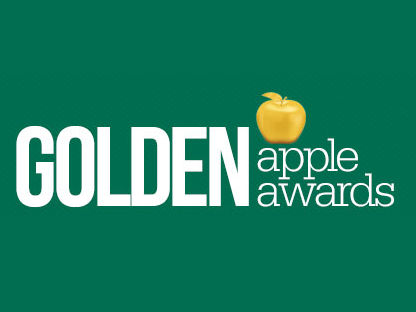 Friday, September 15, 2023 - Golden Apple Award winners announced.
There are those who teach. And there are those who inspire.
CSU is filled with faculty and staff members who have a knack for leaving a lasting mark on the lives of students. And this year, alumni honored 32 of them with a Golden Apple Award.
Sponsored by the Young Alumni Council in collaboration with the CSU Alumni Association, the Golden Apple Awards recognize the outstanding contributions of our dedicated faculty and staff, and their positive impact on CSU students.
Congratulations to this year's Arts and Sciences recipients.
Stephen Slane, Psychology
David Brockett, School of Music
Angel Reyes-Rodriguez, McNair Scholars
Angelin Chang, School of Music
Linda Quinn, Statistics
Kristi Ninnemann, Psychology
Ulrich Zurcher, Physics
Barbara Szigeti, College of Arts and Sciences Student Services
Sara Froehlich, Department of Math and Statistics
Maureen "Reenie" Pruitt, Department of World Languages, Literatures, and Cultures*
 *Posthumous honoree