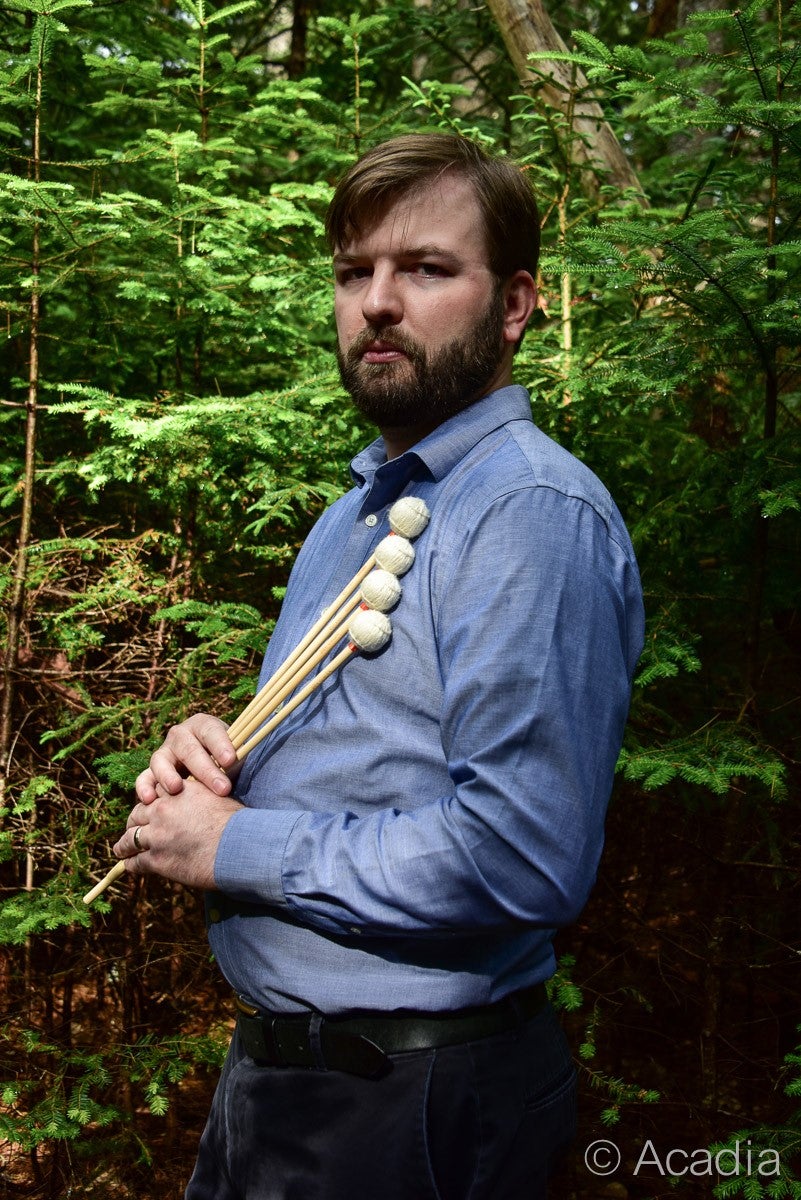 Luke Rinderknecht
Applied Faculty, Percussion Studies
l.rinderknecht@csuohio.edu
Music & Communication Building,
Room G23
216.687.5060
Luke Rinderknecht is a percussionist who has performed across the globe in a variety of roles and genres. As soloist, chamber musician, orchestral musician, and creative collaborator, in music from the baroque era to today, he puts the focus on collaborative experiences and sonic exploration.
Luke began his percussion studies with Matthew Bassett, timpanist of the Buffalo Philharmonic Orchestra. Continuing with the Metropolitan Opera Orchestra's Principal Percussionist Greg Zuber, studio percussionist and recording artist Gordon Gottlieb, and the New York Philharmonic's Daniel Druckman, Luke received his Bachelors and Masters Degrees in Music from The Juilliard School and won the Peter Mennin Prize for Outstanding Achievement and Leadership in Music. Luke lived and worked in New York for over a decade performing on Broadway, off Broadway, downtown in clubs, uptown at Columbia, and on all the stages of Lincoln Center and Carnegie Hall.
Now in Cleveland, Luke performs chamber music with No Exit New Music Ensemble, Margaret Brouwer's Blue Streak Ensemble, Ars Futura, and has appeared with FiveOne Experimental Orchestra and Time Canvas. He is principal timpanist of CityMusic Cleveland Chamber Orchestra, and has also appeared as timpanist with Apollo's Fire, Cleveland's baroque orchestra, and the Firelands Symphony. Luke has collaborated with Groundworks Dance Theater at Cain Park, performing solo marimba music live with choreography, and with Great Lakes Theater in a run of Les Miserables at the Hanna Theater.
Since 2010 Rinderknecht has been on faculty at the Bowdoin International Music Festival, where he coaches chamber music groups, collaborates with composers in the creation of new work, and performs chamber music in the subscription series.
Luke has performed on four continents with symphony and chamber orchestras, including as a timpanist with the Buffalo Philharmonic Orchestra, The Knights Chamber Orchestra, Verbier Festival Orchestra, Alarm Will Sound, and the Metropolis Ensemble, and as a percussionist with the Buffalo Philharmonic, Qatar Symphony, Metropolitan Opera, St. Luke's Chamber Orchestra, The Knights, Verbier Festival Orchestra, Alarm Will Sound, and Metropolis Ensemble. He has appeared as soloist with the Cleveland Orchestra (Creston Marimba Concerto), Rogue Valley Symphony (Avner Dorman's Uzu and Muzu from Kakaruzu), CityMusic Cleveland (Avner Dorman's Spices, Perfumes, Toxins! and Uzu and Muzu from Kakaruzu), and Cleveland Youth Wind Symphony (James Basta's Marimba Concerto).