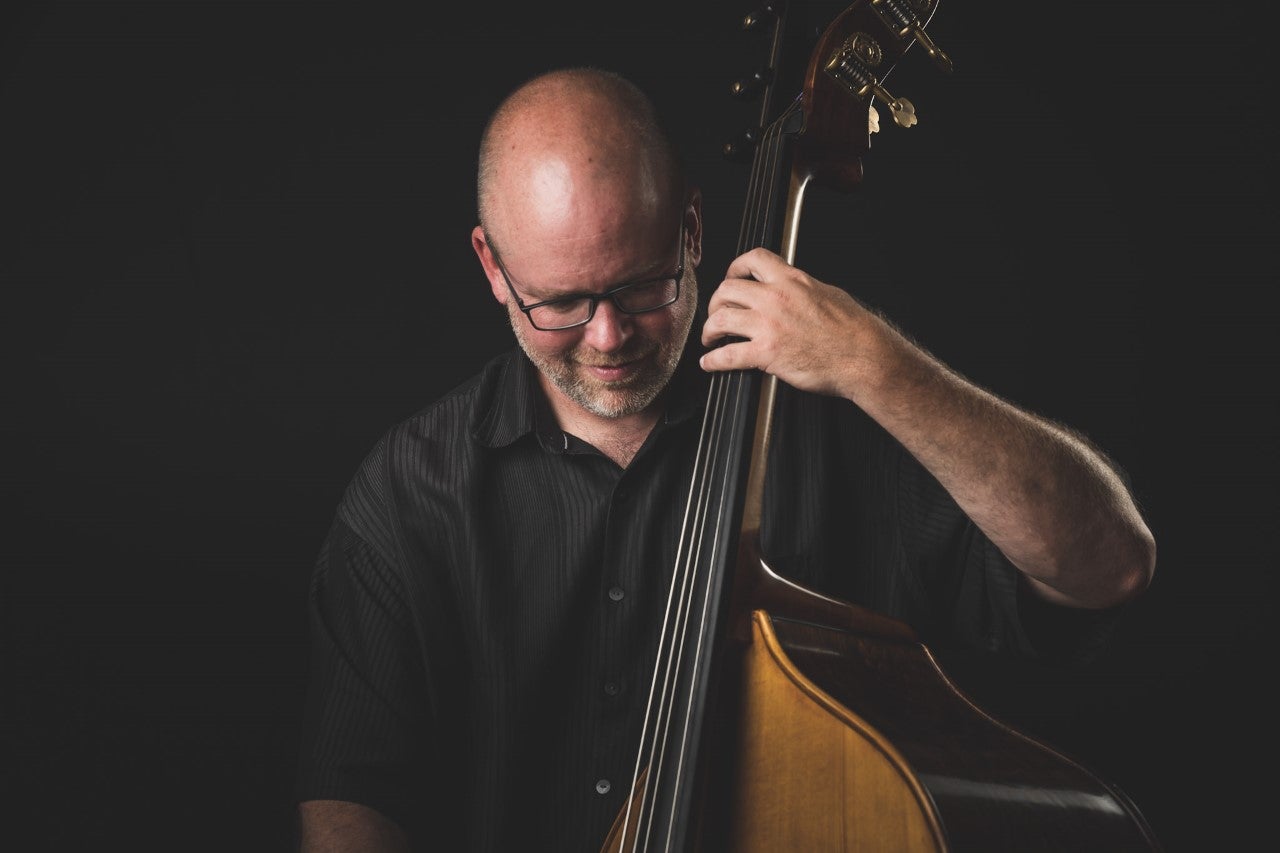 Chris Vance
Applied Faculty – Jazz Bass, Bass Guitar, Electric Guitar - Pop & Rock, Pop & Rock Ensemble Director
Mr. Vance has been a consistent performer in both classical and jazz, rock, and world music realms throughout his career.  In addition to an active freelance schedule locally, Mr. Vance recently has performed with The Oblivion Project, Nicole Henry, Dominick Farinacci, Sam Morrison (Miles 'On The Corner'), Abdou Mboup (Paul Simon, Jean Luc-Ponty), Mike Clark w/Jeff Berlin, and Bobby Rydell ('Volare'). Chris has also led groups that have opened for Joey DeFrancesco, Ray Brown, and Harry Connick Jr. as well as toured Europe with Kassaba in 2007.
He has been the featured soloist on some of the most demanding classical repertoire and has served as Principal Bass of the Bermuda Symphony as well as the Buffalo Opera Company Orchestra.  He has served as a substitute player for The Buffalo Philharmonic, The Akron Symphony, The Canton Symphony & The Erie Philharmonic.  Currently the bassist for The Cleveland Winds.
Mr. Vance holds a Master of Music in Double Bass Performance from The Cleveland Institute of Music, a Bachelor of Music in Double Bass Performance from SUNY at Buffalo and a Bachelor of Arts in Music Theory from SUNY at Buffalo.
Originally from Buffalo NY, Chris is currently an Adjunct Professor of Music at Cleveland State University, Cuyahoga Community College, & Ursuline College. He currently teaches both Jazz and Rock ensembles, Orchestra, Jazz/Rock/African American/World Music Survey classes, Improv classes, and private lessons on double bass, electric bass, and guitar.